alternativa/alternative
With the summer months in full swing here in sunny California, the weekend barbeques have been calling my name.  It's hard not to want to dig into a big, juicy burger or a beautiful TBone steak.  Oh, to be able to eat meat again without becoming ill… *Dreamy*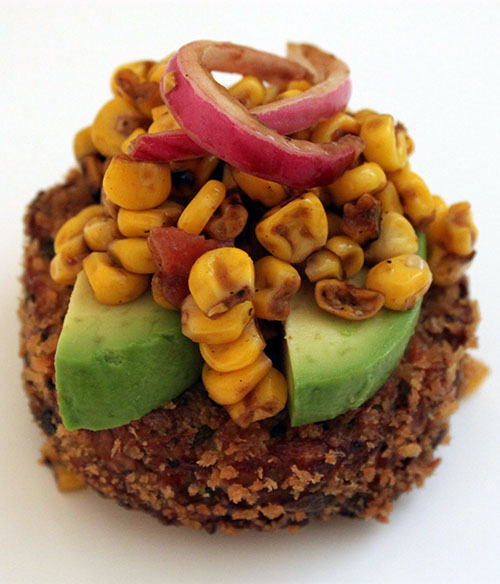 Since my dream of eating meat without issue will remain in lala-land, I continuously work to redirect my cravings to other delicious options.  Like what?  Fish.  There are countless meat dishes that can be recreated with a fish substitute.  But, you know that.  And you know that there are a number of ways to form a salmon burger. But, this is my way.
Since moving my home across coasts, I haven't grilled for myself. It's the downside of moving my a home to an apartment.  Even so, I was determined with these burgers.  They were going to be made. Or, as they say in the south, ""Git er done."
Enjoy!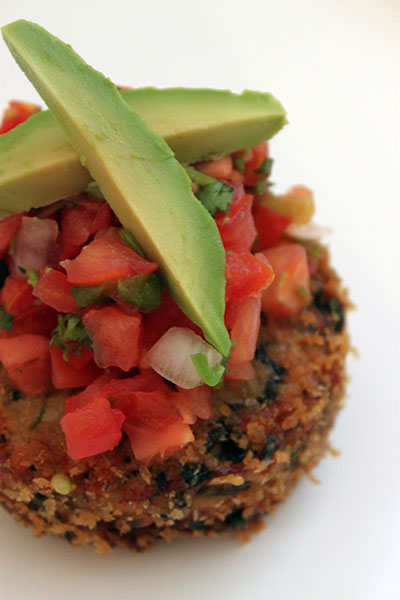 Salmon Burgers
1 skinless salmon fillet, about 1 pound, pin bones removed, cut into 1-inch pieces (about 2 – 2 ½ cups)
½ cup mayonnaise
3 Tbsps. finely chopped shallot
2 Tbsps. chopped fresh tarragon or 1 teaspoon dried
1 Tbsp. small capers, drained and chopped
1 Tbsp. fresh lemon juice
1 tsp. Dijon mustard
Fine sea salt
Freshly ground pepper
2 cups panko bread crumbs
Place the salmon in a bowl; set aside.
In another bowl, stir together the remaining ingredients except the panko bread crumbs. Fold in salmon and ¾ – 1 cup breadcrumbs. Form into four 1-inch-thick patties. Roll in the remaining bread crumbs to coat.
Melt 2 Tbsp. unsalted butter in heavy large skillet over medium-high heat. Add salmon patties; cook until just firm to touch and brown and crusty, 3-5 minutes per side.
Serve with tomato or roasted corn salsa and an aioli.