torta di mele/apple cake
Oh, the silence. I know!  There hasn't been much action on the blog lately.
Despite the recent "interruption of service", I have been in the kitchen. If you follow me on Instagram, you've seen the treats I bring to the office every Monday.
There have been mini chocolate tarts and cupcakes,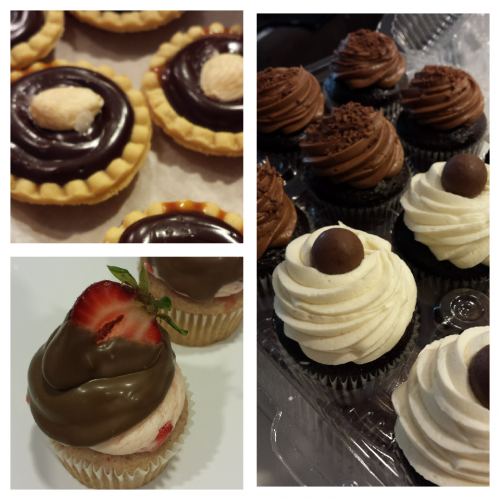 fun lil' 2-inch Dulce de Leche filled faux-ice cream cones (with a mini Rolo pedestal "stands"),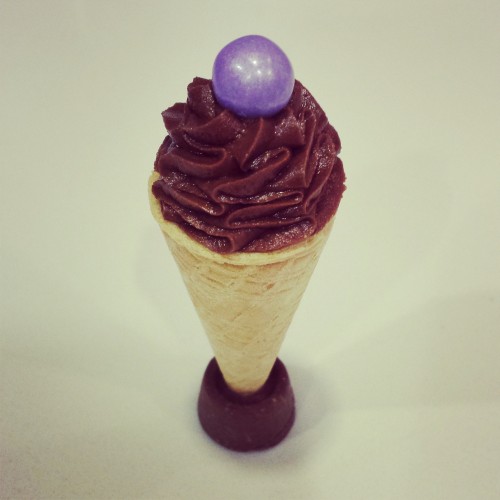 and mini lemon meringue tarts.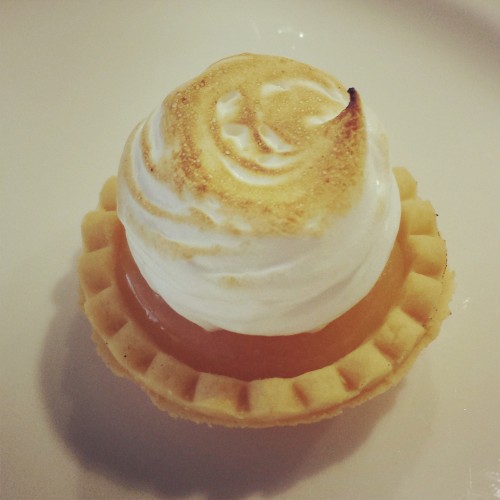 I have been on a bit obsessed with mini-tarts. It has been forever since I have seen the Clearbrook Farms mini tart shells.   Since spotting the little round treats at World Market, it has been raining mini tarts.  Not a bad storm to get caught in, right?
I know what you may be thinking. And, the answer is yes.  I can make tart shells.  But, buying them can be so much easier at times. Don't you agree?
In between filling tart shells, I revisited several Donna Hay recipes that have been waiting in the wings.  Who doesn't love Donna Hay!? She doesn't have a bad recipe in her repertoire!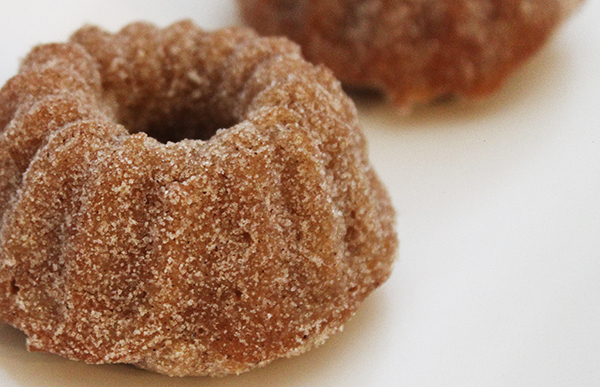 Case in point? Cinnamon Sugar-Coated Maple Apple Cakes.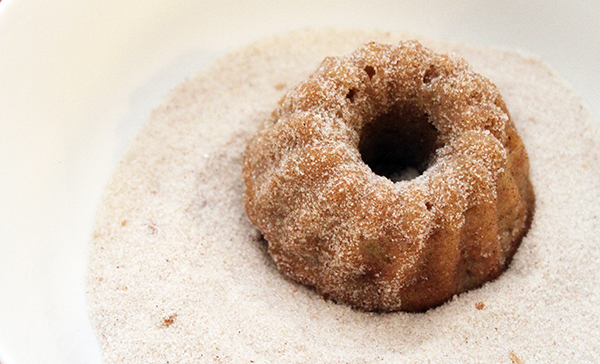 Cinnamon Sugar-Coated Maple Apple
a slightly adapted Donna Hay recipe
2½ cups flour, sifted
2 tsp. baking powder
¼  tsp. salt
1 tsp. ground cinnamon
1 ¼ cup unsalted butter, melted and slightly cooled
1 cup brown sugar
½ cup maple syrup
4 eggs,  lightly beaten
6 apples, peeled and grated
2 tsp. ground cinnamon, extra
1 cup sugar
Preheat oven to 350°F. Greased  12 1-cup-capacity Bundt pans, or 24 ½-cup-capacity Bundt pans.
Whisk together the flour and cinnamon in a bowl; set aside. Add the butter, brown sugar, maple syrup, eggs and apple and mix well to combine. Spoon into the prepared pan(s). Bake for 20 minutes or until an inserted toothpick comes out almost clean.  Turn out of the pan immediately. Let cook slightly.
Place the extra cinnamon and sugar in a bowl and mix to combine. Coat the cakes in the sugar and cool.