This is a Sponsored post written by me on behalf of Cambria Estate Winery for SocialSpark. All opinions are 100% mine.
abbinamento di vini/wine pairing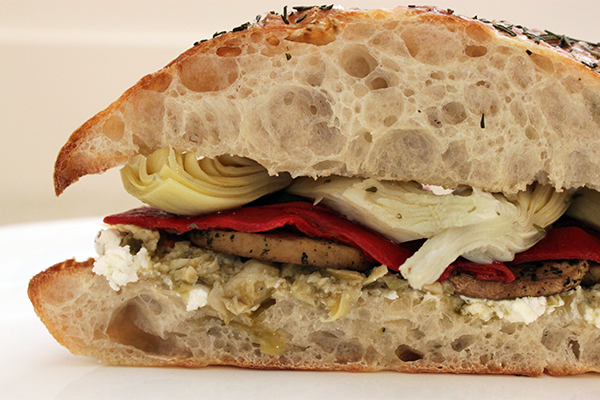 Summer is here!  Now that I am in a groove and getting to know my new home on the west coast, the time to scout out fantastic places to see is now. One of my best gal pals and I have talked about a road trip down south to Los Angeles, only a five hour drive from here. When that trip happens, I would love to make a stop at the Cambria Estate Winery®.
Cambria Estate Winery® is on the way to LA in Santa Barbara County. Nestled in Santa Maria, it is a family owned, estate winery whose Cambria's hand-crafted wines have received more than 150 reviews of 90+ scores in the last 20 years.
A white wine girl, myself, I would probably lean toward the Katherine's Vineyard Chardonnay.  The wine's six months aging process in French (Voges) oak allows the citrus to tantalize the tongue. If I was a red wine girl, I might try the Julia's Vineyard Pinot Noir first. The blend of rose petals and fruit with earthy spices might turn the page for me.
Regardless of which one of Cambria's unique wines graces my palate on my future visit, I am sure I will be in a state of bliss. Until my trip happens, I invite you to join me in my planning. Visit the Cambria blog for terrific recipes, DIY tips and news from the Cambria Estate Winery Vineyards!
In preparation for my potential vineyard visit, I am practicing. Practicing my wine pairing, that is. My gal pal has an amazing backyard and fire pit.  To celebrate the first day of summer, and a fun week of training for both the institutes we led, I decided to stop over with several celebratory sandwiches to nibble on as we sip our way into a relaxing evening.
Unsure of who would be at the house, or their wine preferences, decided on a Artichoke and Goat Cheese Sandwiches.  While I realized the veggie sandwich canceled out the "white wine with fish" and "red wine with meat" hint I typically use to choose a wine, I settled down quickly because goat cheese pairs well with Chardonnay, Pinot Noir or Syrah.  Surely, the sandwiches would have a pretty substantial reach and positive reception.
And, I was right!  Now, do make one for yourself, grab a glass of wine, and dig in!
*Please remember:  The legal drinking age is 21 years old, and as always, please drink responsibly.*
Artichoke and Goat Cheese Sandwich
2-3 Tbsp. olive oil
8 slices ciabatta bread
4-6 oz. herbed goat cheese
2-3 roasted red peppers, sliced
8 artichoke hearts
½ cup artichoke olive tapenade
4-5 Crimini Mushrooms, sliced, roasted
Brush outside of bread slices with olive oil. Please under the broil to toast.
Starting with the goat cheese, layer ingredients evenly on four "bottom" slices of the toasted bread. Top with remaining bread halves and serve.
(Can placed in Panini press and serve warm.)