insalata di mare/seafood salad
I had the opportunity to visit New Orleans a few weeks ago when my colleague and I attended the International Reading Association Conference. It's a city I always wanted to visit, but left the south before having the opportunity. Lucky for me, our bosses saw the conference as an important part of our jobs. So, I was able to extend my learning while exploring a city tremendously rich in history.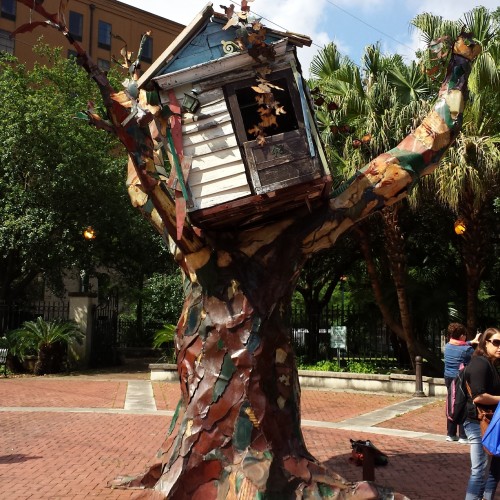 I didn't take my camera, but I did share my outings on Instagram.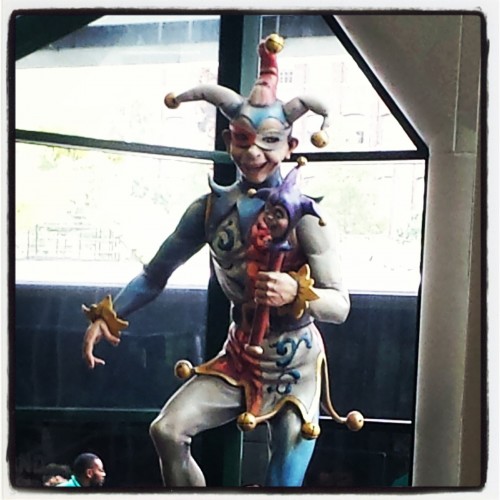 New Orleans Ernest N. Morial Convention Center
I headed to New Orleans a day before Rhonda, so I was on my own for dinner the first night. The concierge suggested Deanie's Seafood, "casual and a delicious example of New Orleans cuisine." There is was – and so I went.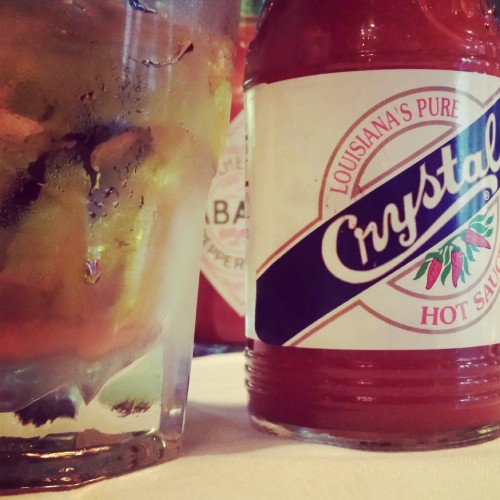 I went with the Bayou Seafood Salad, a plate piled with fresh lump crabmeat, boiled shrimp, and artichokes atop baby iceberg wedge, with artichoke vinaigrette. Wow! It was an amazing welcome to New Orleans!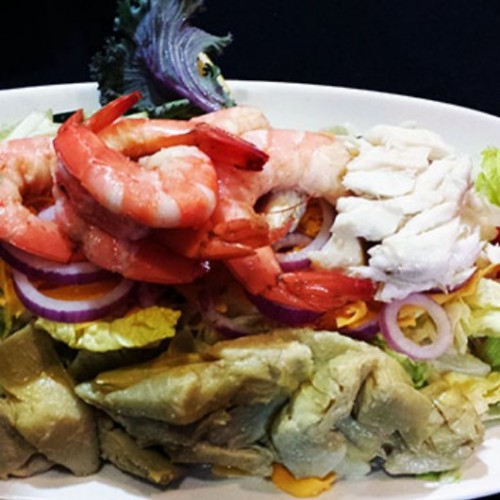 Despite a week of rainy, southern weather, Rhonda and I were met with tremendously gracious people, new and useful knowledge that will assist us in our work here in California, and great food.  In fact, I knew I had to recreate the Deanie's salad when returned home.
And, that's exactly what I did!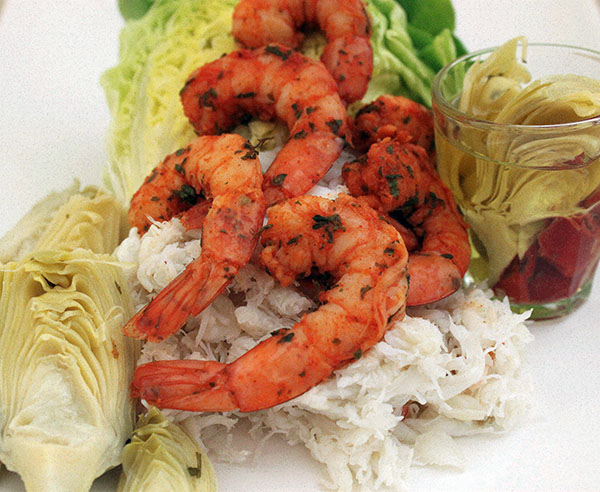 It is a super easy salad to throw together, especially if you pick up the crab already shelled from your local fish market. All it takes is stacking the components in a preferred arrangement, serve, and eat!
Rather than include boiled shrimp, like the salad in the restaurant, I made Spicy Grilled Shrimp, adding cilantro and lime.  My original plan for the artichokes was to use David Lebovitz's suggestion of sautéeing them. However, time was not on my side and I incorporated marinated artichokes I picked up from the market. Half of the atchiokes went in the salad and half went into the vinaigrette,  in which I added roasted red pepper slices.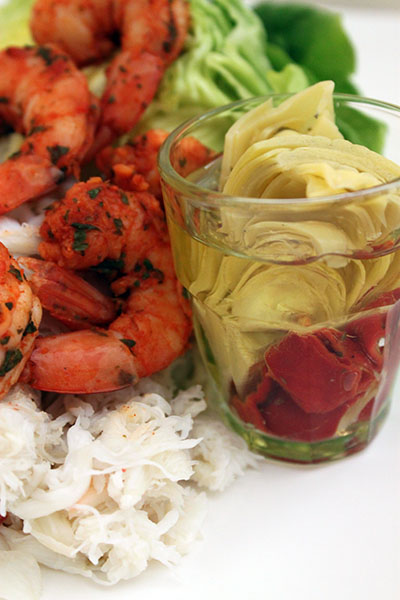 Summer lovin' right here, folks. You can't go wrong! I suspect it will also be a regular on the rotation, pending the price of jumbo lump crab. *smile*
What is your summer lovin' recipe?
Have a great weekend!