tè verde/green tea
I can't believe I have been in California for six (6) months!  It is a bit surreal, really.  Even though I am still getting my bearings and have not ventured much outside the South Bay, I love it. I believe moving here is one of my best decisions and look forward to things to come.
My job rocks, too.  For me, the honeymoon usually ends about three (3) months in anything I do.  Not this time.  Like my last "trainer" position I held several years back, I love what I do. I am positively challenged everyday.
One interesting aspect of my new job is the celebration of others. I know that sounds weird to say.  However, the overall appreciation of the people in my department, from executive assistants to Directors to Chiefs, is like I have never experienced. Now, I am not naive.  Not everyone is fabulous to work with.  But, we are all treated like professionals and that is a refreshing culture that I have missed.
Birthdays are included with the list of office celebrations.  My boss had his last week. His Assistant planned a "zen" birthday in honor of his new love for yoga and I was responsible of the desserts. Surprise, surprise! Right?  Ha!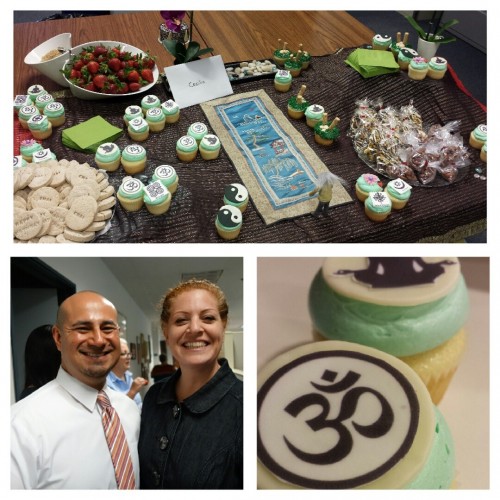 In addition to cupcakes, hibiscus spiced almonds (made like my tea spiced pecans), and (for those celebrating Passover) a version of Martha Stewart's chocolate, nut, and dried fruit matzo, I included Chai shortbread biscuits.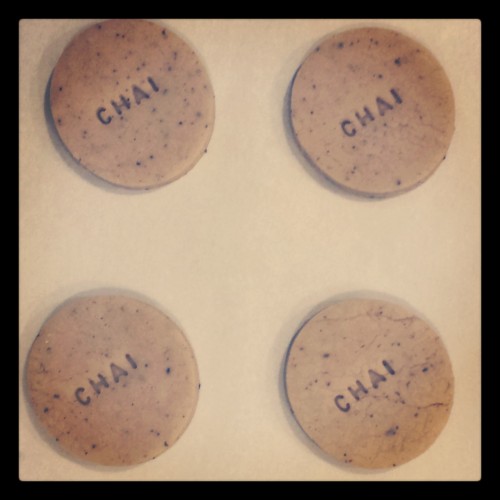 Everyone loved them!  Of course, I didn't write down the recipe so I have to bake them again to duplicate their deliciousness. Have you ever done that, thrown something together that everyone raved over?
Before figuring out what I did for the biscuits, though, I wanted to use the matcha powder I had been given.  I turned to this lovely swiss roll recipe I found on The Little Epicurean. She filled the cake with a lovely looking strawberry mousse.  But, I made a simple sweetened cream. (Recipe below.)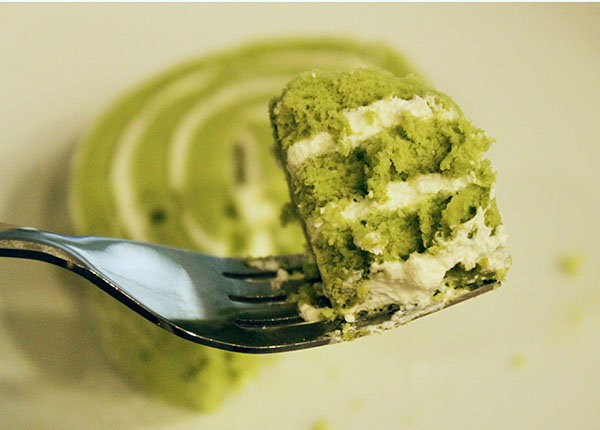 I am so excited about the cake.  Roll cakes are not my thing; I stay clear of them, really.  In fact, I believe the last one I attempted was in '09! This cake may be the treat that convinces me to make another roll cake before five (5) years pass. It is so light and has a present, yet subtle, green tea taste.
Chai biscuits, Matcha cake…I think I am onto a new avenue of flavors in my baking!
Sweetened Whipped Cream
1 cup heavy whipping cream
¼ cup confectioners sugar
½ tsp. vanilla extract
Place the cream into a chilled bowl of a mixer fitted with a whisk attachment. Whip until the cream to soft peaks.  Gradually add sugar and the vanilla and continue to whisk to stiff peaks. Don't over whip.