festeggiato/celebrate
In my current school, Arabic is the only language taught.  Cool, right?  I think so.  Even so, I am often met with looks of confusion, wonder, and shock when I speak about our amazing program and the six (6) native speakers instructing our students.  So, before I continue, let me say that we are a public school.  The school does not have any religious affiliations, despite what close-minded persons in our area would like to believe. Arabic  is included in our Charter because the persons who wrote it almost ten (10) years ago had the foresight to set our students up for success by offering one of the languages the government says is critical for U.S. national security and economic competitiveness.
Are you thinking what I thought when I first learned about the kids learning the language, that Arabic is too complex and difficult to learn?  Yeah, it is not.  While Arabic may be more challenging and take longer to learn, students are resilient, can speak and, eventually, write in Arabic very well.  The fact that our teachers are native speakers make the learning that much more authentic, not like the tapes and worksheets Señor Smith made me endure when I was in school. while I have only been able to pick up three words, our students rock it everyday.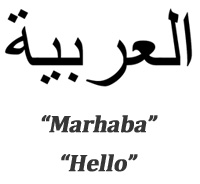 I have been fortunate to learn from our Arabic teachers, in their classes and the 5 C's of standards-based world languages education (Communication, Culture, Connections, Comparisons, Communities) and through their openness to my questions, their conversations with me and all my frazzleness, and their fearlessness to create opportunities for awareness. Their willingness to share is unlike anything I have experienced.
As I enter into a time of significant change (information for a later post), and my interactions with my Arabic teachers will not be as frequent as I have become accustomed,  I want to celebrate the ladies, their positive reception of me, and all that encompasses who they are as beautiful, strong, and true Middle Eastern women from Algeria, Egypt, and Lebanon.
Here in the states, Eid al-Adha, the Festival of Sacrifice, is observed on Oct. 15, 2013. It is one of two feast festivals celebrated by Muslims, and falls on the 10th day of the Islamic calendar's last month, Dhu al-Hijjah. The first was in August, and this festivals falls within the annual pilgrimage to Mecca, Hajj.
It was my intent to make Ma'amoul to bring the date-filled cookies to school.  Admittedly, my first attempt a couple of weeks ago was an epic fail.  However, I tried again while in California last week after locating a store that had the supplies I needed, like the mold, semolina, mahlab.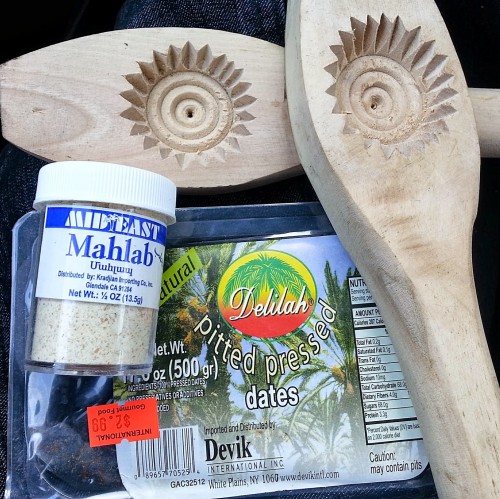 purchased at International Food Bazaar: 2052 Curtner Avenue, San Jose, CA 95124
After I dusted the cookies with confectioners sugar, my sister brought the Ma'amoul to a family friend.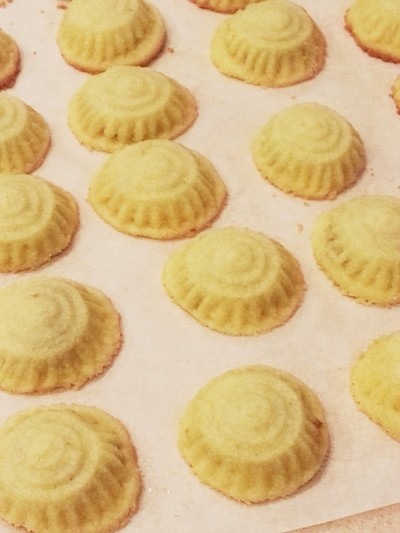 Sadly, I ran out of time to preform a Ma'amoul second act when I returned to Atlanta and couldn't share my new found fun – banging the Ma'amoul mold against the counter to release the cookie.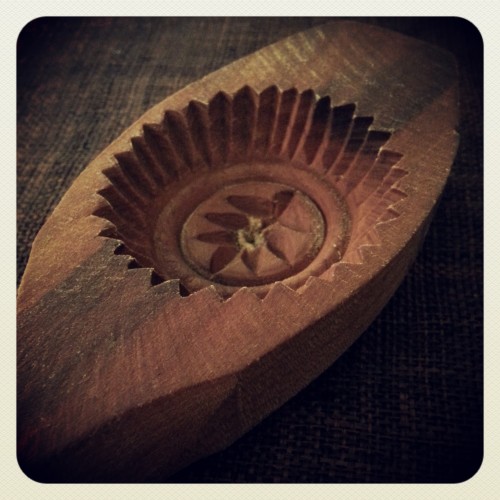 Therefore, I can only offer cake via the blog, a semolina cake.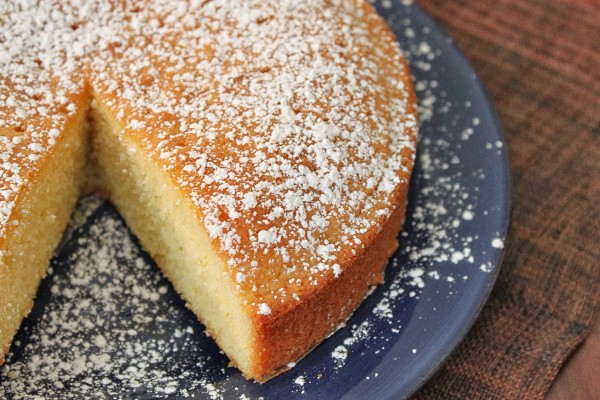 Eid mubarak ( عيد مبارك), my friends.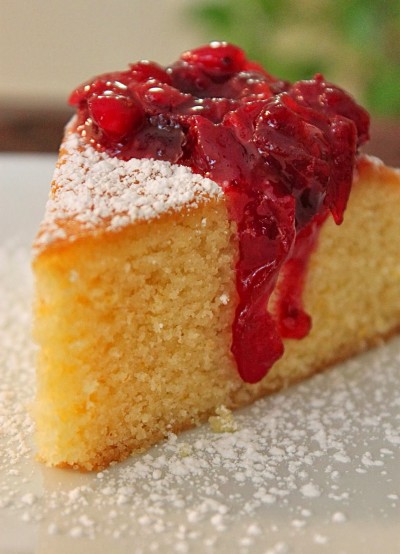 Semolina Cake
For the Cake
¾ cup canola oil
1 cup sugar
3 eggs
Zest & juice of 1 orange
¼ tsp. vanilla
1 cup all-purpose flour
1 cup fine semolina flour
2 tsp. baking powder
¼ cup salt
¼ cup half & half
confectioners sugar to garnish
For the Cranberry Chutney
1 Tbsp. cornstarch
½ cup apple cider
2 Tbsp. apple cider vinegar
½ cup brown sugar
3 cups fresh cranberries
2 Tbsp. orange peel slivers
1 orange, segmented and roughly chopped
For the Orange Simple Syrup
1 cup water
1 cup granulated sugar
2 Tbsp freshly squeezed orange juice
Preheat oven to 350°F. Spray a 9-inch round pan with vegetable or canola spray. Line with parchment paper.
Whisk in the flour, semolina, baking powder, and salt; set aside.
In the bowl of a mixer, mix the oil and sugar together.  Add eggs, orange zest and juice, and vanilla. Mix until well combined. Add flour mixture, then half & half.  Mix to incorporate.
Pour into the prepared pan and smooth to even the layer. Bake for 40 minutes or until golden and a skewer inserted into the center comes out almost clean. Brush approximately 2 tablespoons of simple syrup on top of cake while hot and in pan.  Allow to cool for 20 to 30 minutes, run a knife around the pan then remove.  Cook completely on a wire rack.
For the chutney:  Whisk cider, vinegar and orange juice.  Transfer to a heavy bottom saucepan, add cranberries, and brown sugar.  Bring to a boil medium heat, stirring frequently until the sugar dissolves. Once the mixture comes to a boil, reduce to simmer, add peel and orange pulp. Cook, stirring frequently and using the back of the spoon to mash some of the cranberries, for about 15 minutes, or until  thickened. Allow time to cool. Makes about 3-4 cups.
For the Orange Simple Syrup: Combine all ingredients and bring to a boil. Cook until sugar is dissolved. Store indefinitely in an air-tight container in the fridge.
To serve: Dust cake with confectioners sugar.  Slice cake, then add chutney.
Cook's Notes:

For convenience, make the syrup and chutney one day ahead.
Depending on preference, chutney can be added to the cake warm or cool. (I prefer cool.)