This is a Sponsored post written by me on behalf of Manwich for SocialSpark. All opinions are 100% mine.
purea/sauce
School is now back in full swing here in the south and cooking a satisfying meal have been increasingly more difficult to make happen with the hours I keep. Throw in my challenge of getting enough protein in my diet and I am positioned up a creek without a paddle.  Luckily, Manwich's sauces provided the assistance that I needed this week. The was fortunate to receive three sweet and tangy sauces that added a wonderful taste to my vegetarian crumbles and allowed me to fast forward through the steps of making such flavorful sauces.
Now, are you thinking Manwich, Sloppy Joe's, messy eating that mandates the needs for bibs and wipes? Well, regardless of the meal, many of us could still find bibs and wipes helpful.
But, messy is a misconception.  I mean, who says Sloppy Joe's need to be on a bun?
And, since there isn't any meat in Manwich sauces, veggie options are endless which makes me a super happy girl.  The sauces are also perfect for "make ahead" selections.  So, when I was asked to host the "Manwich Weekend Meal Prize Pack" giveaway I knew I could offer alternative meals for those of us who have a "agree to disagree" relationship with meat. For example:
On Sunday, I prepared vegetarian cannelloni and wrapped it light for a Monday night bake.
It made for a tasty Tuesday lunch, as well.
Tuesday night was loaded potato night. I sautéed onions and peppers, added the original sauce and Tofu crumbles.  Placed on top of a baked potato, with cheese and sour cream, and OMG.  Yum!
I took theextra baked potato with the fixin' to work on Wednesday and enjoyed the encore.
Wednesday was a fifteen our day, the only movement that occurred in my house that evening was my feet propping onto the bed.
Thursday was my bold move.  I sautéed onions and peppers, added mushrooms and spices, then added the Bold sauce and the remaining Tofu crumbles to make a hand pie filling.
Although the original plan was to make the pie dough by hand, I went with a store bought crust, which allowed me four (4) lovely pies. I ate two and wrapped the remaining two for next day's feast, and shared.
There are so many ways to Manwich meals at home,  especially with the three (3) different canned sauce varieties I used this week, the Original, Bold, and Thick and Chunky. To start, there are Sloppy Joes,  pastas, casseroles,and dips. But, the possibilities are infinite.
How would you use Manwich's products/sauces?
Be sure to check out what's new for over at the Manwich TV Ads site for ideas. Then, head over to the Manwich Recipes.  Make a comment on this post with a recipe they would like to try. Don't be shy!  Your comment will enter you a chance to win a $100 prize pack that includes: one (1) sample of each of the three Manwich Sloppy Joe Sauce varieties, four (4) mess-friendly Manwich bibs (one (1) for each member of the family), Manwich wooden spoon, Calphalon saucepan, Mess-free wipes, and a $30 gift card for groceries.  Giveaways are limited to the US residents only.  Contest ends August 18, 2013 at 11:59PM.
*Update* Of the 7 qualifying comments – Random # pulled #2.  Congrats Ayesha!  Look for an email soon!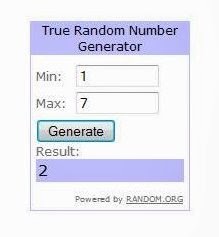 Disclaimer: This is a sponsored post written for Manwich and for which I have been compensated.  Even so, the opinions and text are all mine.