agrumi/citrus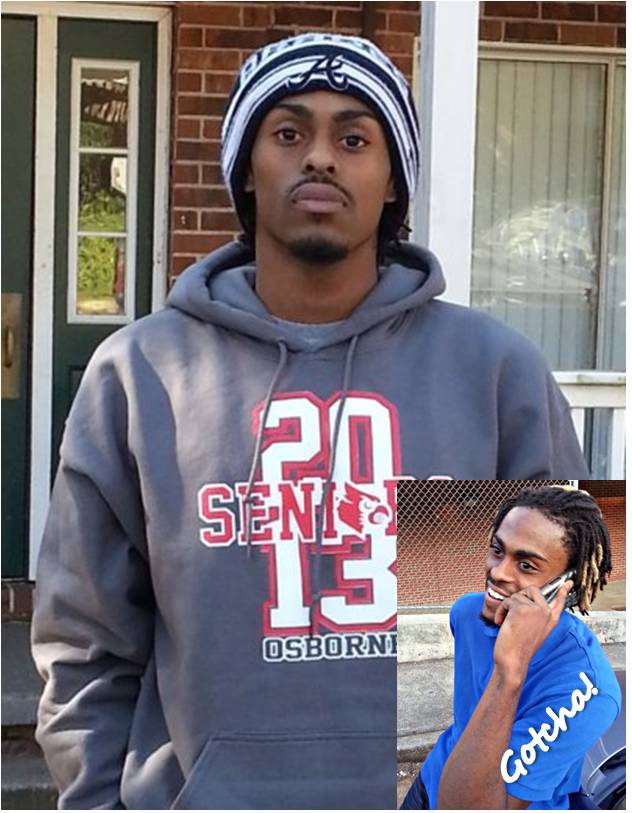 After a few bumps in the road lately and I really hoped for something to make me smile this weekend.  Not sure where I would find the much needed sense of peace, I knew one face always serves as a good start.
The teen always makes me grin from ear to ear, even if catching him smile on camera is nearly impossible.
He and I hung out on Saturday chatting about school, girls, and steps we need to take to make sure he walks across that stage in May.  It is a little unreal to think he's graduating!  Wasn't it just yesterday that he came into my life and that I completed my IMPACT classes?
Sorry to see the day end, G went onto school to prep for his game and I headed home.  Wanting my smile to continue, I promptly avoided any thought of work I could dive into and moved to food for comfort.
Baked Ziti never fails the comfort food test.  Ancient Harvest Quinoa Pasta's Veggie Curls and slices of chicken feta sausage hit the spot on Saturday night's chilly evening.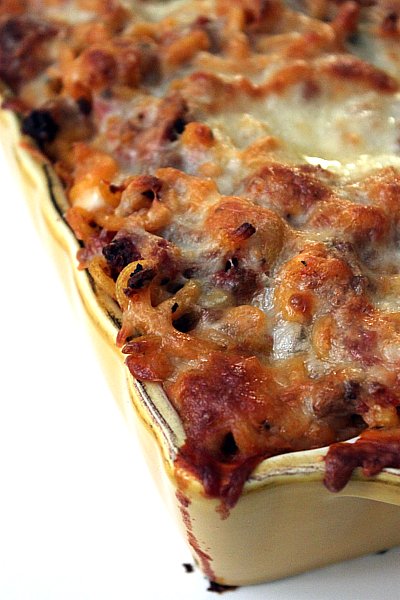 Following an evening cheesy goodness and a few scoops of ice creamy candy bar deliciousness, I chose a lighter brunch choice on Sunday.  Being able to utilize as much of the fruit as possible, a little bit of honey added to the juices from the oranges and grapefruit is all that is needed to make a lovely vinaigrette. Simple as 1, 2, 3.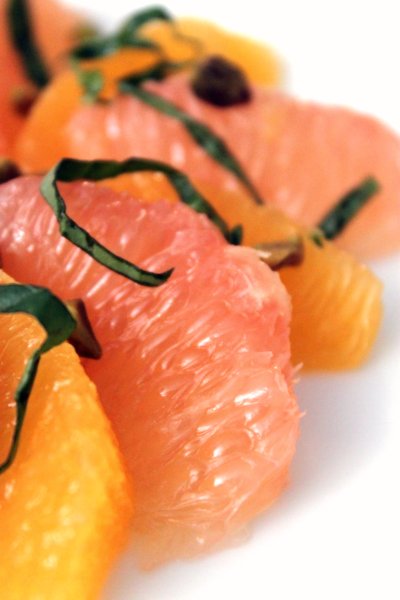 Citrus Salad
2 pink or ruby grapefruit
4 oranges
zest of 1 orange
¼ cup orange blossom honey*
2-4 leaves basil, chopped
½ cup toasted pistachios, chopped
Peel and remove pith (white part) from grapefruit and oranges. Working over a bowl to reserve the juices, supreme/section the citrus segments. Squeeze the left over citrus membranes over bowl to extract additional juices. Arrange fruit segments on a plate or platter. Top with ½ the basil and nuts.  Serve with dressing. Makes 4 servings.
Citrus Vinaigrette: *Warm honey slightly to loosen. Whisk together the reserved citrus juices, zest, honey, and ½ the basil.
Cook's Notes:
Can be served with mixed greens.
Whisk salt & pepper to taste into the vinaigrette for additional flavor, if preferred.
Nuts are optional, but add a nice crunch.  Any preferred nut will work, especially candied almonds, pecans, or walnuts.
Mint can substitute basil