equilibrio naturale/natural balance
My relationship with alcohol has been a bit of a roller coaster.  Like many, I drank like a fish through college and in my early 20s. Then, once my career took off, I tapered off and chose my indulgences in a more leisurely fashion. While the frequency decreased, my preferences never wavered. Crown Royal® remained my drink of choice for as long as I can remember. Crown and Diet Coke, to be exact.
I am not sure why Crown has stood the test of time with my palate.  Maybe it's the consistency of the whiskey's golden amber color, the blend of vanilla and caramel-like undertones, or the subtleness of oak from the time the liquor spent maturing in barrels.   Whatever the reason, Crown will forever be the last one standing in my liquor cabinet.
Recently, I learned that Crown Royal® added a touch of maple to their recently released Crown Royal Maple Finished; I was giddy.  My New England upbringing and memories of field trips that taught us the process of tapping maple trees, collecting the sap, and making maple syrup, rushed to the forefront of my memory.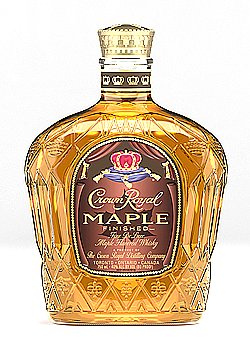 Receiving a bottle to play with sent my brain waves swirling. How would I utilize this delicious 80 Proof whiskey without simply finishing off the bottle one unfeminine swig after another? Sweet?  Savory?  Why not both?  Idea after idea continued to swirl as the dark amber whiskey shone through the bottle on my reclaimed wood shelf.  It sat patiently, appearing as if it had just come off the maple syrup tap, confirmed only by the aroma of maple when opened.
While I determined that this new whiskey is delightfully drinkable, Crown Royal® Maple Finished also worked well when paired with equally spirited ingredients. Several foods were touched with the Crown Royal® Maple Finished in my kitchen and will be posted in the coming weeks. However, this red grapefruit jam was the first heart-warming, toe curling,  mmm, mmm, good treat I have made with the whiskey.  And, in truth, it has been difficult not to polish off the jars with just a spoon in hand.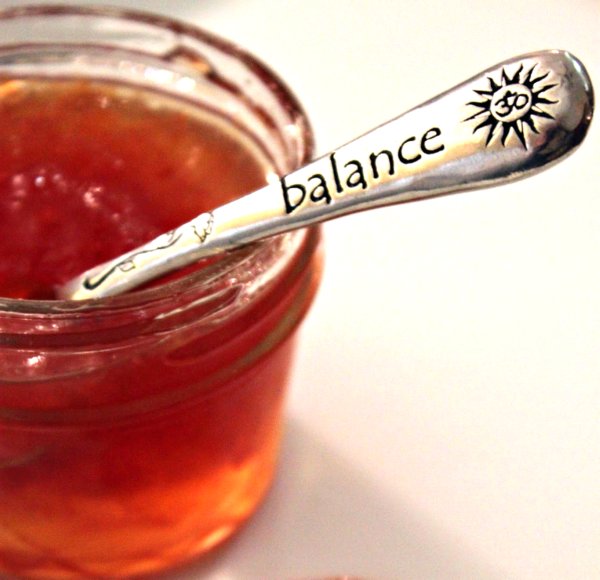 One batch I made didn't set.  It happens.  Even to the most seasoned of canners end up with an unset batch from time to time.  While I considered what to do with the semi-runny jam, I worked through my thought process while spreading a sampling of the imperfect batch on a wheel of brie, and on top of some ice cream (not during the same sitting).  I chose to re-cook the initial batch to try to save my efforts; the steps are noted below.
How would you use Crown Royal® Maple Finished?   Sweet or Savory?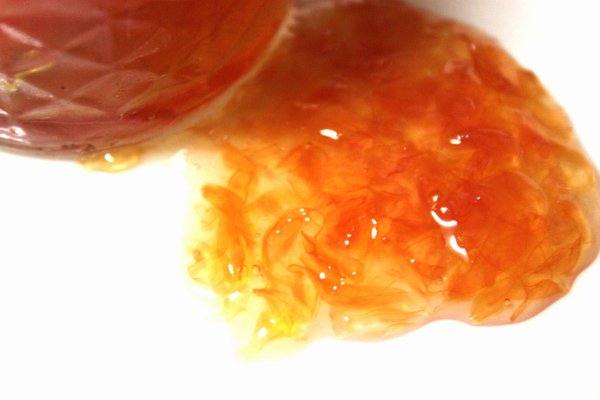 Grapefruit Marmalade Recipe
8 large red grapefruit (approximately 4 pounds)
4 cups granulated white sugar
1 cup Crown Royal® Maple Finished*
Section the grapefruit. Using a sharp knife, first cut off both ends of the grapefruit. Cut away the rind and pith (the white), keeping to the curve with your knife. Insert the knife to one side of the membranes and cut to the core. Repeat with the corresponding membrane and cut until the fruit section is released.  Place the fruit sections and the juice in a large bowl. Cull for any seeds and set them aside in a cheesecloth bundle or spice sachet bag.
Transfer to a large, non-reactive pot, add the sugar and the seed bundle (which will add a pectin to the mixture). Turn the heat to high and bring the fruit mixture to a boil. Stir until the sugar begins to dissolve. Cook at a hard boil, stirring regularly, until the jam reaches 220° F and passes the plate test. Remove pot from heat, place a dollop of the jam on a chilled plate, swirl the plate to spread the mixture a bit, and drag a spoon or your finger through the mixture. The mixture is  "set" if it the track holds.
Once the jam passes the set test, add alcohol.  Cook another 10-15 minutes.  Remove from heat and pour into sterilized jars with lids and rings.  Place in a boiling water bath for ten minutes. Carefully remove jars, place on kitchen towels and let cool. Store in a cool, dark place. Once opened, store in the refrigerator.  Makes about 4 pints
Cook's Notes:
To make this jam non-alcoholic, the Crown Royal® Maple Finished can be substituted with pure maple syrup.
Most citrus marmalades consist of enough natural pectin that the addition of pectin isn't needed. However, there are times I have made this with and without alcohol and setting didn't seem to want to take.  So, I re-cooked the unset batches and added powdered fruit pectin. I stirred together ½ cup water, juice of 1 lemon, 4 teaspoons of powdered pectin, and ¼ cup sugar.  Stirring constantly, I brought the mixture to a boil, added 4 cups of jam and, stirring constantly, brought the mixture to a rolling boil over high heat. Boil hard for at least 1 minute.  The re-cooked jam can be added into clean jars, resealed, and boiled.
Disclaimer: I was provided Crown Royal® Maple Finished to taste and use. However, I am under no obligation to provide a post regarding the samples. All opinions noted here are my own, always.