dare nuova linfa/jump start
Allow me to extend my sincerest apologies to everyone who took the time to visit yesterday, only to find that Mele Cotte had gone kablooey. I am not sure what happened, but as I worked on this very post, its previews, uploads, then full page visibility went missing after I updated plugins. Not remembering one minute to the next on any given day, there was no way I could recall what specific items I updated. As you can imagine, panic set in as horrific thoughts ricocheted from every side of my brain.
Had my work been saved?
I knew I should have backed up everything this week!
I hope my ads don't quit me!
Does this virtual silencing mean that seven years of baking and cooking growth had vanished faster than Charlie Sheen can say "winning" after a few lines of coke.
Surely, the glitch wasn't a result of becoming acquainted with my lovely, every-so-stunning laptop I had purchased earlier in the day.  Right? Right?
Time seemed to stand still between the time I realized I had oops'd something awful and this morning. The level of my technologically ineptness looked me dead in the eye. Then, after arriving home late last evening and hunkered down in my chilly-heat-isn't-working- house (yes – when it rains, it pours, eh?) to prepare a simple 
message to get word to others. Luckily, as fast as my edible content had packed its bags, it decided there is no place like home. Mele Cotte picked itself up from the pavement, just like that, leaving me wondering what happened. I don't know have a clue.  And, sometimes it's better to Woot!  Woot!  and a butt wiggle dance and just move onward and upward.
So, here we are. A new day.  A new recipe.  (Almost) a new year.  All the newness leads to a fresh start on getting back on track.  Rebecca Regnier packages what I need to do in ten short statements.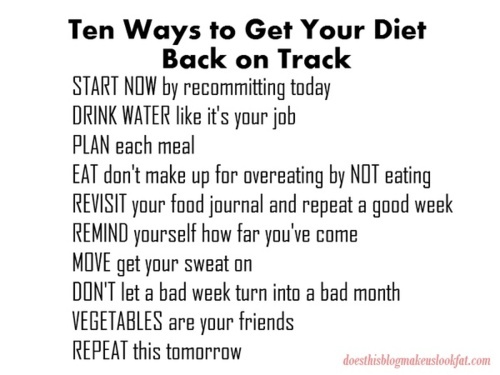 Simple, right?  I hope so, as my very regimented routine stalled in recent weeks. But, I am moving forward.  I am getting back on my track!
To start, while the goal is all ten, today I recommit to resurrecting the specific meal plans and make a conscious effort to incorporate fruits and veggies.  Both have played second fiddle to …other unmentionable items since Thanksgiving.
Today I am reminding myself of how far I have come, which is not always easy when the reflection in the mirror is stuck in time.
Today, this Mandarin Orange, Roasted Beet & Fennel Salad is my dear and super healthy friend.  The Mandarin oranges have protein, which is used to make amino acids in the body.  They are also vitamin rich, including iron, folate, calcium, and vitamin C.
The beets are a superfood. The bulbs high in folate, manganese and potassium.  The greens, yes...the greens contain beta-carotene, vitamin C, iron, and calcium. Fennel is only about 27 calories per cup and is rich in vitamin A, vitamin C, calcium and iron. The olive oil in the vinaigrette has monounsaturated fatty acids (MUFAs), the healthy dietary fat that is said to lower the risk for heart disease by reducing risk factors related to heart disease, cholesterol. Garlic  helps the heart and immune systems with its antioxidant properties.  It also helps maintain blood circulation.
Lastly, with an abundance of Za'atar in my pantry from when one of my lovely Arabic teachers brought me a stash from Lebanon,  I added some of the mixture to the vinaigrette and finished the salad with a sprinkle.  A staple in Syria and Lebanon, the herb mix is common throughout the Middle East. There are various versions and uses from breads, rubs, and yogurts, to teas and oils.  A blend of dried thyme, oregano, sumac, salt, and sesame seeds, Za'atar's concentration of such significant herbs can assist digestive discomfort, menstrual cramps when made as a tea, and is also said to improve memory and one's mood.
A 360° salad, right? Bringing healthy full circle, with taste? I think so!
What's next?  Well, repeat the jump-start tomorrow, of course!  Have a great weekend!
Mandarin Orange, Roasted Beet & Fennel Salad
3 large beets, cleaned, roasted and peeled
3-4 Mandarin oranges, peeled and segmented
1 large fennel bulb, sliced
1 -2 tsp. Za'atar
Freshly ground pepper
Vinaigrette (recipe follows)
Slice beets thinly.  Mix or layer beet slices, orange segments, and fennel. Sprinkle Za'atar and pepper. Drizzle vinaigrette onto salad. Serve immediately. Serves 4.
Basic Vinaigrette
½ cup olive oil
¼ cup white wine vinegar
1 small garlic clove
½- 1 tsp. Za'atar
fine salt salt & freshly ground black pepper, to taste
Place all the ingredients in a deep bowl. Using an immersion blender, mix until fully combined. Transfer to a jar, or bowl with a lid, and let stand at room temperature for at least 30 minutes, allowing the flavors to marry. Whisk or shake dressing before serving. Makes about 1 cup of dressing
Cook's notes:
The Mandarin oranges can easily be substituted for what's available, blood orange, navel, satsuma, tangelo, tangerine, etc.
Red, golden, or pink-and-white striated Chioggia beets can be used.
While the beets' flavor sweetens when roasted, they can be boiled.  Or, they can be eated raw, grated, julienned, or thinly sliced.  Christy has a nice tutorial about beets if you're new to working with them.
A mild goat cheese or soft cheese marries well with this dish.
The basic vinaigrette can be played with according to flavor preference. Balsamic Vinegar is a lovely mate for red beets. Or this salad will work without any dressing.
Other Recipes You May Enjoy
Fennel
Za'atar
Orange