burro/butter
Happy Monday! Are you as excited as I am that it's Monday? True, Monday's are usually met with groans and moans.  But, today is different.  Not only is it a short work week and Thursday is Thanksgiving (my favorite food-holiday), but today is  The Secret Recipe Club reveal day!
I was matched up with Rachel, from The Avid Appetite.  The compilation of wonderful recipes and accounts of her culinary adventures offer countless nooks and crannies to love about Rachel's blog. There are traditions that she and her husband have started I need to adopt, like Sweatsgiving…sweatpants required for a casual, fun evening of eating and drinking. There is the countdown to Baby TAA, and she will be here in no time at all! Then, there are recipes that call my name, like her Greek Layer Dip &  Pita Chips, Toasted Sweet Corn & Avocado Salsa, Mediterranean Quinoa, Roasted Shrimp with Fennel & Feta, and  Vegetable Quinoa.  In fact, it has been so long that I have cooked (I mean really cooked) for myself, Rachel's recipes reminded me how much I miss getting in the kitchen for something other than baking.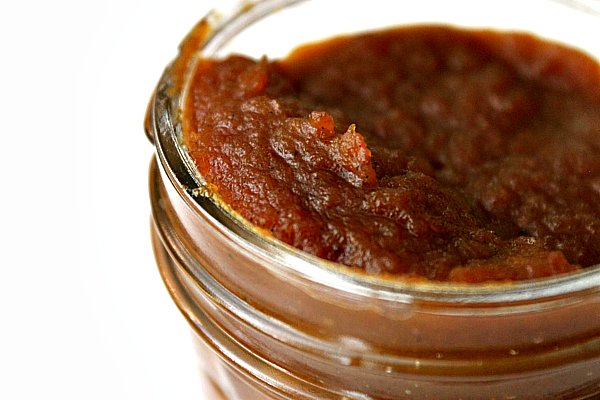 As much as I wish I could wave a magic wand, I can't just make my heinous schedule go poof. One step at a time, though, right?  Pumpkin Butter seemed timely and like a perfect baby step. While I didn't mean to make two SRC month's in a row about pumpkin; it just happened.  It was necessary. It was time. Remember, this week is Thanksgiving. Pumpkin is here, there, and everywhere.
I adapted the recipe a little because I SRC'd without a plan and my pantry isn't any more stocked  fuller than a few weeks ago. Tweaks or not…in a word? Incredible!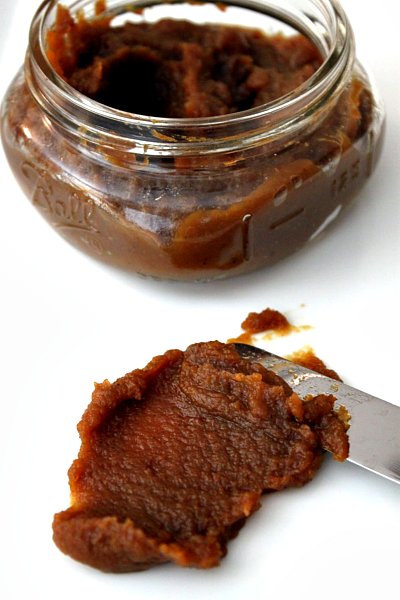 Pumpkin Butter
Adapted Avid Appetite who adapted it from AllRecipes
1 (15 oz.) can pumpkin puree, approx. 2 cups
¼ cup orange juice
¼ cup honey
2 tsp. ground ginger
1 tsp. ground cardamom
¼ tsp. ground cloves
1 1/3 cups brown sugar
Combine all the ingredients in a saucepan; stir well. Bring mixture to a boil. Reduce heat, and simmer for 30 minutes or until thickened. Stir frequently. Adjust spices to taste.
Remove from heat and allow to cool completely.  Transfer to an airtight container and store in the fridge. Makes about 2 cups.