dieta salutare/healthy
Have you noticed that my passion for baking, which is also my stress reliever, is a complete contradiction to my eating habits?  It's kind of odd, really.  You can imagine the looks I get when others learn I don't eat what I bake.  I much rather pawn my goodies off to my neighbors and friends for their full critique than I sit down and order/eat a whole dessert.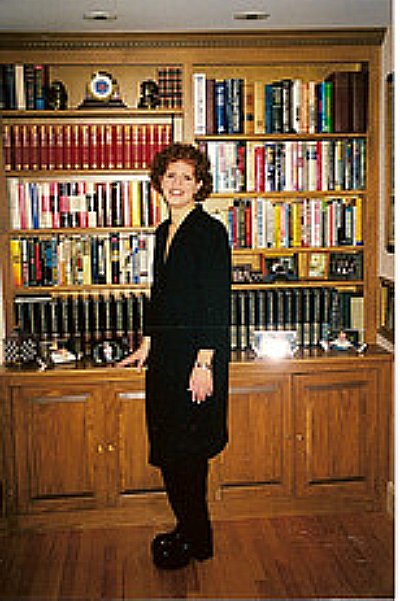 My personal eating habits, despite my larger figure, are pretty clean and have been for several years. My issue is that I am not a fan of working out.  But, it is a necessity, especially if I want to get back where I was before I got sick 10 years ago.
<---old me This year, an increased gym regimen and a conscious effort to eat breakfast (the most important meal of the day), has been the difference.  Breakfasts, like these Tostadas, help provide the protein, vegetables, and good fats, without compromising taste. And, two tostadas are under 300 calories!  Score, right?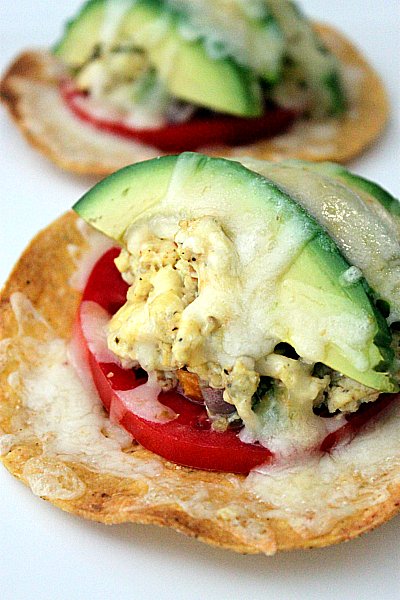 While the Tostadas made me grin from ear to ear, the avocado was the star.  And you know how I love avocado.  With a meal, or as a snack, I am quick to grab and nibble some kind of avocado, sliced, diced, or mashed.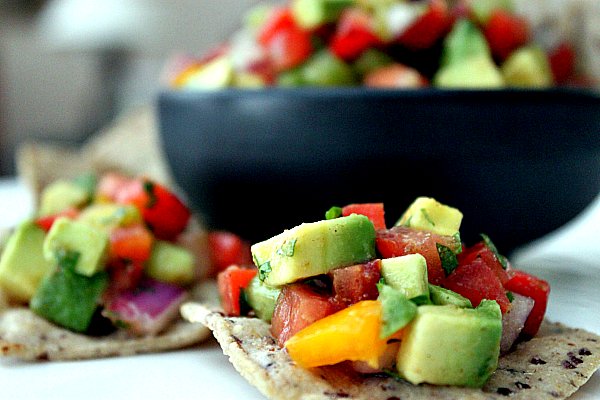 But, for those times I want someone else to do the thinking for me, and point me in a lip smacking avocado direction, Avocados from Mexico has a great portal of recipes to peruse, many of which have been uploaded by fellow avocado fans. Why not share with others, outside the blog, right? The site also includes nutritional information and tips, as well as party ideas. Helpful for any level of cook.
What are your favorite ways to enjoy avocados?
Breakfast Egg & Avocado Tostada
4 corn tostadas
4 eggs
¼ tsp. cumin
¼  tsp. black pepper
¼ tsp. fine sea salt
¼ tsp. oregano
pinch chili powder
pinch paprika
2 Tbsp. milk
1 Tbsp. butter
1 clove garlic, minced
1 cup diced bell pepper mix
½ cup chopped red onion
1 ripe Avocado
4 Tbsp. shredded pepper jack cheese
4 slices ripe tomato
sour cream for garnish (optional)
Place the tostados on a baking sheet.  Set aside.
In a bowl, whisk together eggs, seasoning, and milk; set aside.
Prepare the avocado.  With a sharp knife that is longer than the avocado, cut the avocado, lengthwise, around the seed. Place the avocado in the palm of your hand and carefully twist the two halves to separate. To remove the seed, use the knife to cautiously "hit" the seed, penetrating the seed ¼-inch. (To remove the seed from your knife, use your thumb and finger to press the seed over the blunt side of the knife.)  Use a spoon to scoop out the avocado meat. Cut into twelve slices. Squeeze, and gently toss, with lemon or lime juice to prevent discoloring. Set aside.
In a large skillet, melt butter over medium heat. Add garlic and cook for 1 minute, stirring frequently, until fragrant.  Add pepper and onion and cook until soft, about 5 minutes.  When vegetables are soft, add the eggs. Stir to scramble, about 3 minutes, depending on preference for doneness. Remove from heat.
Turn oven broiler on to heat while assembling the tostadas. Place one tomato slice on tostada.  Add ¼ of the egg mixture to each tomato slice. Top with three slices of avocado. Sprinkle 1 Tbsp. of cheese on each tostadas. Place under the broiler for 1-2 minutes, until the cheese melts.  Serve immediately.
Cook's Notes:
Adding salsa adds an additional level of flavor.
I used Guerrero Tostadas and 2% milk.
A mixed pepper mix, with green, red, and yellow peppers, adds color and flavor.
While flavors commonly found in Mexican foods are used here, seasonings for egg can be adjusted to preference.
For an even lower calorie/fat tostada, use canola spray instead of the butter, scramble only the egg whites, and omit sour cream garnish
Disclaimer: This sponsorship is brought to you by Avocados From Mexico who I have partnered with for this promotion. However monies received will never ever influence the topic, content or post.  Thoughts and opinions are always 100% honest and my own.