datteri/dates
Have you been cooking up a storm, one recipe after another, the perfect dishes for Cooking to Combat Cancer? Great!  You're one step ahead of me.  I have to rely on my freezer stash for the time being. You see, after a little oops, a mishap of sorts, my right eye is out of commission for a little while. Who knew all the issues that a gal might run into with one eye covered?  Let's just say I am at my best when I have to turn left…only.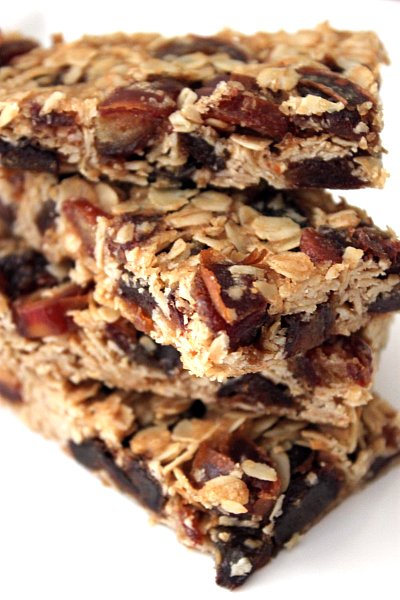 Since I won't be baking for a few days, I am digging into the draft folders to write posts.  These date bars actually get made often; they're a favorite at work. That's a good thing because these bars are super simple! It wasn't until recently that I actually snapped some pictures of them. So, here they are…finally!
Enjoy!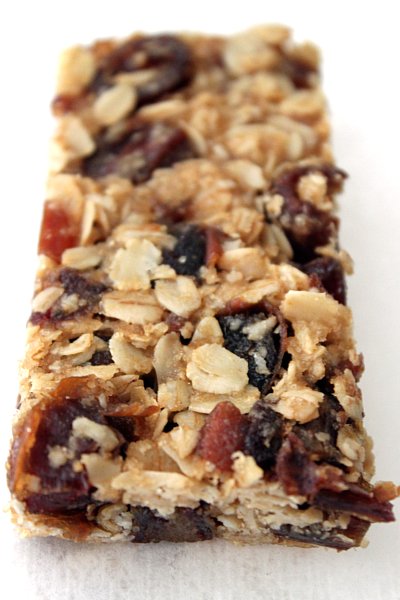 Oatty Date Bars
2 cups rolled oats
¾ cup light brown sugar
1 ½ cup chopped dates
¾ cup butter, melted
Canola oil spray, for greasing pan
Preheat oven to 375°F. Line a 13 x 9-inch baking pan rectangular baking pan with foil and lightly grease with canola spray; set aside.
In a large bowl, stir together the oats, sugar, dates. Add butter and stir well to thoroughly combine. Spoon mixture into the prepared pan and press down firmly with the back of a spoon, or hand. Bake for 15-20 minutes, or until golden brown. Remove from oven and cool on wire rack for 15-30 minutes. Using the foil to help remove the bars from pan and cool completely. When ready, cut into 16 -20 bars.
Cook's Notes:
For thicker bars, use a 9×9 baking dish, an increase baking time.
Bars with plump Medjool Dates have received the best reviews.
Raisins, dried cranberries, or another preferred dried fruit will work.
For "juicier" fruit, plump in hot water for 5 minutes, draining well before adding to the oats.
Be careful not to over cook, or the bars will become hard.