biscotti alla zucca/pumpkin cookies

There were several memorable moments during the  The 2011 Iowa Cornucopia Tour trip. My first reflection post briefly mentioned our visit to the Meredith offices, the company that publishes magazines like Successful Farming, and Better Homes and Gardens. The tour was an opportunity of a pure joy. Checking out the inner sanctum of publishing greatness has been a bucket list item since the dawn of time and now I can cross it off! If I could just cross off Job In Test Kitchen next… One can dream, right?
During the visit, we learned of the the company's history, and Successful Farming's role in being the magazine that started it all.
We learned how Meredith became the media company it is today, the magazines, the books, the websites. Seriously?  Who isn't familiar with the famous, checkered-covered Better Homes Cookbook.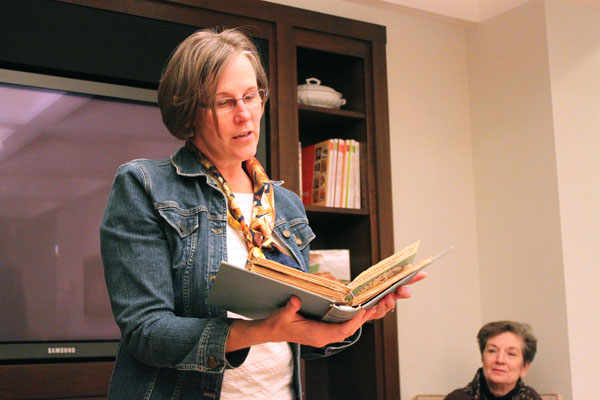 Did you realize, though, the that very first book was blue? If you have one of the originals in your possession that has been passed down, hang on to it!  It's a classic! (Or, send it to me and I will hold it for you. ha!!)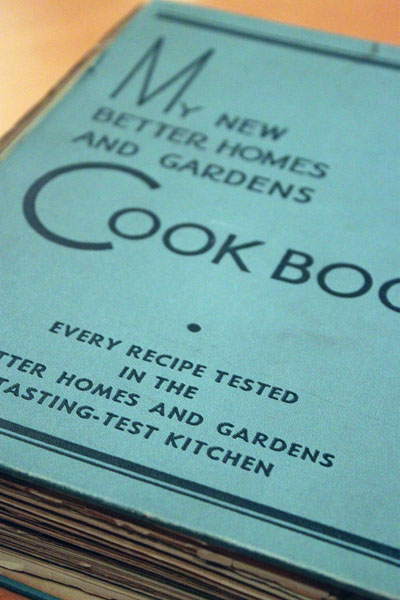 Did you see what it says?  Better Homes & Gardens Taste Testing Kitchen.  Want to know what they look like now?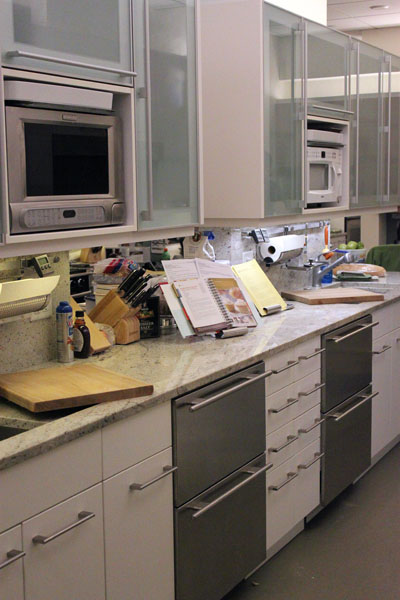 Fantastic, right? The kitchens, set up like an average home, help BHG plan their recipes for you and me!
And, talk about props! Food styling heaven…Rows and rows and rows…

And every pan known to man…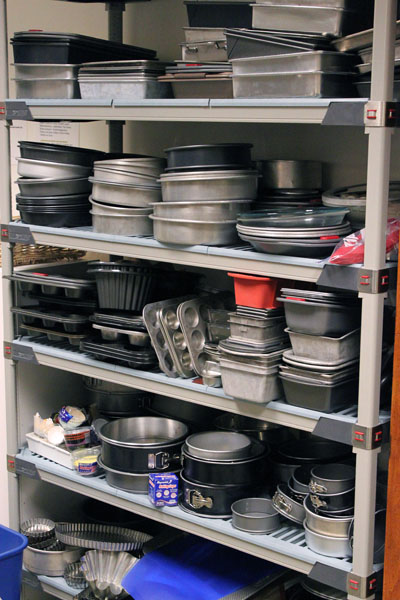 I have several BHG recipes I make all the time.   Without fail, they're always well received.  This week, I added a new one to the BHG baking rounds. Melt-in-your-Mouth Pumpkin Cookies.  Even after a couple of gremlin-induced pumpkin-baking , a significant amount of the 6lb can of pumpkin puree remained. Knowing at the time of "bookmark" that these cookies would be baked, this past weekend was the perfect time. And, I was right.  Don't you love when you're right?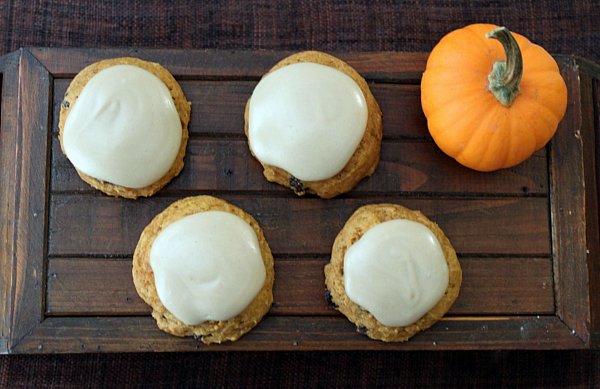 Because I am mother's daughter and add raisins to as many dishes that I can, I ended up adding 1 cup of raisins to the recipe and left everything else the same.  When all was cooled, cleaned up, I packed up the cookies…..
okay, that's a lie.
When all was cooled and cleaned up, I scarfed 2 of the cookies then packed up the rest before passing them onto my sheriff-neighbor who brought them into work.  The text I received the next morning?  "You are a celebrity around here….they killed the cookies in a about 3 minutes.  They were delicious." woohoo!  Thanks for the props, Sheriff Department….and remember these cookies when I accidentally perform a rolling stop, or travel a few miles over the speed limit.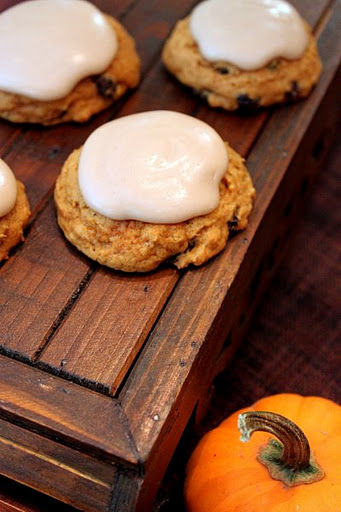 Want to be a celebrity with someone you know?  Check out the recipe here and bake away!
Other Mele Cotte Pumpkin Yums
Random Pumpkin Nibbles Out and About the Neighborhood