Fico/fig
This week is special for plant-based ingredients and the recipes that adore them. Haalo is hosting the 6th birthday edition of Weekend Herb Blogging. Six years! Where does the time go? Amazing..A simple routine of Kalyn allowing us a peek at her garden turned into a weekly gathering of cooks everywhere, paying homage to herbs and vegetables.
In honor of this momentous occasion, I am sharing a recipe that includes one of my most favorite ingredients, figs. I have some posts that include figs, mostly fresh. They're a fruit I adore and eat as them much as I can. The issue, as far as blogging/posting is concerned, is that figs don't last long enough to make it into a dish. (The same can be said about my love for dates.) It's a good thing figs are a good source of calcium, fiber and potassium; I can justify my obsession.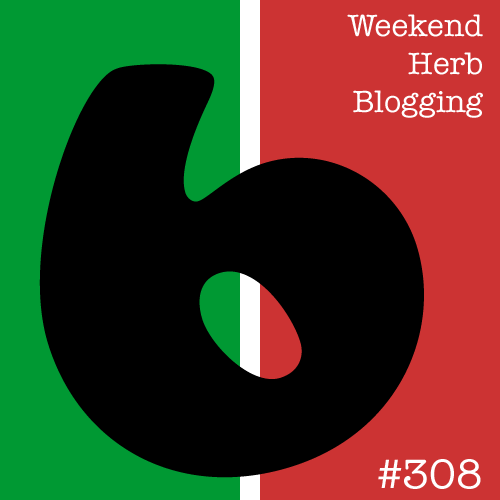 Excited when I managed to put something together last week, it's autumn and dried figs are seen all around now because of holiday-specific displays. Chutney was calling begging me to make a batch.
Chutney, a versatile spread, and adds to whatever it is paired with, as a condiment on sandwich, served as an accompaniment on a cheeseboard, or alongside a meat, like pork. Most chutneys have similar ingredients, a fruit, sugar, onion, and vinegar/acid. While the combination balances one another, I chose to eliminate the the sugar here.
Enjoy!
Fig Chutney
¼ cup diced shallots (about 2 large shallots)
1 Tbsp. butter
1 cup dried mission figs, stems removed, chopped
1 cup good quality red wine (I used Cabernet Sauvignon)
½ tsp. fresh thyme
In a medium pan, melt butter over medium high heat. Add shallots and, stirring occasionally, sauté until softened. Do not brown. Add figs and stir to combine. Carefully pour in wine and simmer about three minutes. Stir in thyme and continue to simmer for 3-5 minutes or until figs are tender and the majority of the wine is absorbed. Remove from heat and serve warm, or at room temperature. Makes 1 cup.
Cook's Note: I served this simply, on pita crackers with mascarpone. I tried Goat Cheese and Stilton cheeses with the chutney, but felt the tang took away from the fruity wine flavors.