come lo chiami/what do you call it
My new job began this week and so far so good! The position has me immersed in school administration more than I have every been before; my responsibilities have increased ten fold. Naturally, I am nervous. But, I am totally stoked with the passion of those I have met and worked with thus far, and the curricular focus.  The school's vision, in conjunction with expeditionary learning experience focused on literacy,math, science, and humanities, opens endless possibilities for the kids.
With goals so different from school's I have worked with in the past, I have found myself facing another learning curve.  While its a welcomed curve, I am a girl with a ton of questions.  "What is….?  "Who is…?" "How does…?" "Whatchamacallit?" The queries are why these Whatchamacallits bars fit into my week.
Remember Whatchamacallit bars from when we were kids?  They always had that "what is it" flavor mixed in with its chocolatey crispy crunch. Did you know they're still around?  While I have no problem grabbing one while I am in line at the grocery store, it is just as more fun to make them. Like the Twix bars.
And, these are really two treats in one.  Don't feel like chocolate?  Okay.  Omit that step.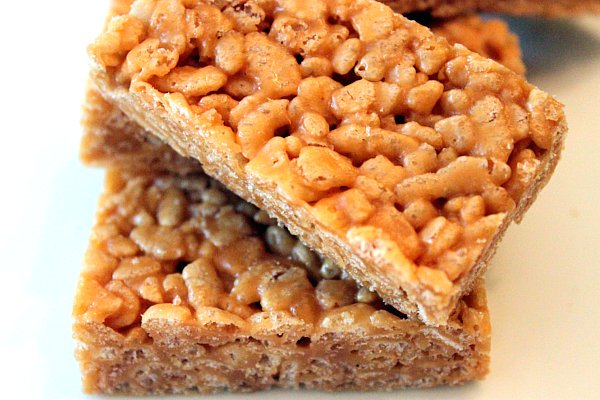 Then, you can enjoy a peanut butter butterscotchy marshmallow treat. Cool, right?
Whether your preference is with or without chocolate, I will leave you to relish these lil' tasty treats while I continue to probe my new colleagues and organize for the new school year. Enjoy!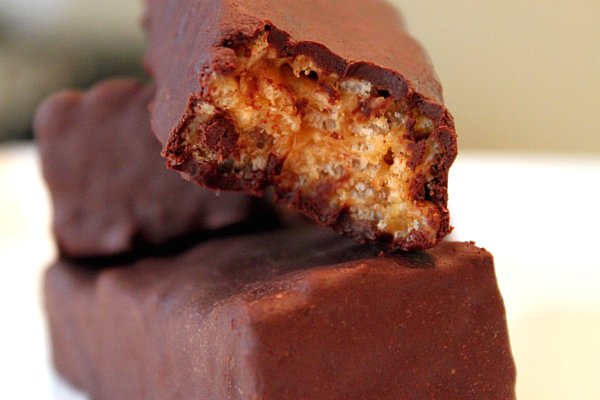 Whatchamacallit
adapted from South in your Mouth
1 cup light brown sugar
1 cup white corn syrup
1 cup peanut butter
6 cups Puffed Rice Cereal (like Rice Krispies)
1/3 cup butterscotch chips
2 cups good-quality bittersweet chocolate (like Scharffen Berger)
Line and grease (with butter or spray) a sheet pan (about 13 X 18 X 1 size).
Place the Rice Krispies in a large bowl, set aside.
In a medium saucepan over medium heat, melt the brown sugar, corn syrup and peanut butter. Remove from heat, add butterscotch chips and stir until smooth.
Pour the hot mixture onto the puffed cereal. Carefully, stir until all the ingredients are incorporated/ coated. Transfer into the prepared pan and smooth over with spatula.  Press down kind of firmly into pan to create an even layer . Refrigerate to set.
In the meantime, line a sheet pan with foil; set aside.
Once set, cut  the cereal mixture into 36 pieces.
Melt the chocolate in the top of a double boiler. Stir until smooth.
Using a fork, dip the bar into the melted chocolate and push it just under the surface of the chocolate. Lift out and tap the fork several times against the side of the bowl. Place the fork over the prepared baking sheet, tilt and slide the fork out from under the bar.
Allow the chocolate to set completely. (I used the refrigerator to speed up the process, if necessary.)
*Note:  Don't have access to butterscotch chips?  Make your  own butterscotch.