raduni/round up
I always become giddy when I receive my Haalo email about hosting Weekend Herb Blogging. It is that time again, and I collected posts for WHB edition #289. As always, this round up includes delicious delights from across the globe. Enjoy!
Thai Tempeh Lettuce Wraps with mango Ginger Sauce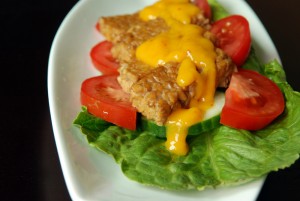 Janet (The Taste Space)
Pear Gooseberry and Elderflower Cobbler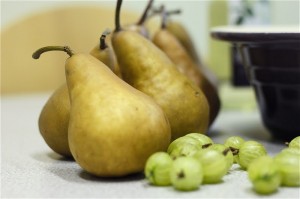 Elly (Nutmegs, seven)
Roasted Beet Salad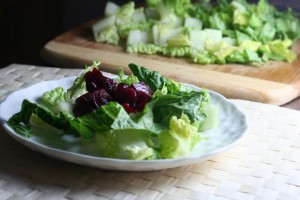 Rivki Locker (Healthy Eating For Ordinary People)
Roasted Fingerling Potatoes With Chive Pesto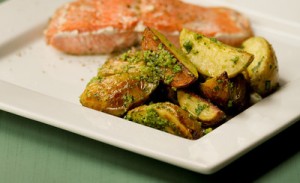 Pam (Sidewalk Shoes)
Radish Leaf and Root Tart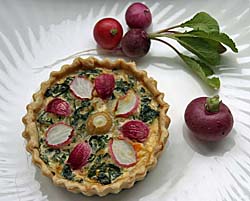 Shaheen (Allottment to Kitchen)
Blueberry Buckwheat Pancakes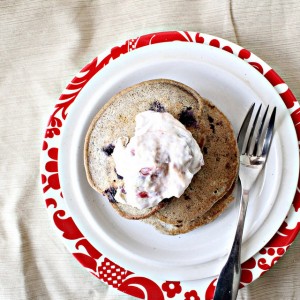 Joanne (Eats Well with Others)
Sour Lemon Bundt Cake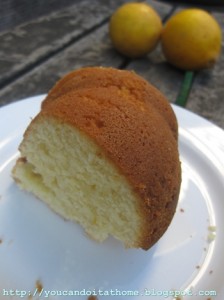 Sue (You Can Do It …At Home )
Steamed Tangelo and Golden Syrup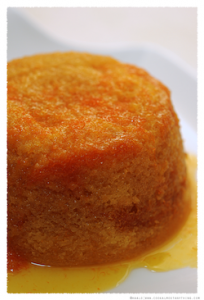 Haalo (Cook Almost Anything)
Spiced Eggplant and Patty Pan Squash – Maghreb Style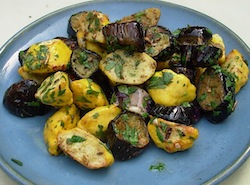 Kristin (From Kirsten's Kitchen to Yours)
July 4th Punch/Sangria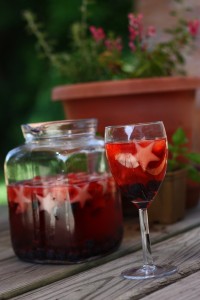 Claire (Chez Cayenne) –
Apricots & Lavander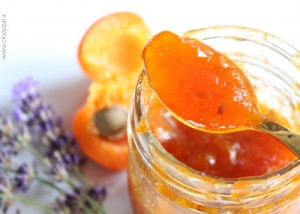 Cinzia (Cindystar)
Peach & Goat Cheese Bruschetta
Me!  Mele Cotte
Be sure to check out all the links above and let us know if you whip one of the recipes up in your kitchen! Don't forget to join the always fabulous Cinzia from Cindystar. Send your posts to cmc AT cindystar DOT it.