energia/energy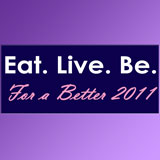 Happy Eat. Live. Be. For a Better 2011 Monday! It was a stunningly beautiful weekend here and I am sorry to see it end. But, I am excited that, in just one month, the school year will be over and I can enjoy more days with a little more freedom of mind. There are so many things I want to do around my house so I can put it back on the market looking fresh so the time away from the school will be a welcomed break. Anyone want to buy a townhouse? 

I am also excited to get out and about more in the coming months.  My plans for the summer is what ties into today's Eat. Live. Be. topic. We are to choose one bad habit that we want to break. And, mine is socializing more, which is something I did (probably a little too) often. However, since I returned back to the area a year and 1/2 ago, not only have I misplaced my ability to multi-task to the 1000 degree I used to, I have also been a bit of a recluse.  Now, don't get me wrong.  I leave my house for work and do get out to dinner every now and again with people like Tami and Bren. But, I  am really all about staying in.  There are more days now that I feel if I could, I would never leave my home.  So, my habit to break is my newly found need for isolation and be the social butterfly I used to know.
The other habit I would like to break is buying too much food.  I am one person.  Just me.  Every now and again, the teen will stay with me, but those weekends are few and far between now that he's so involved with school. So, why can't I stick to a list when I go to the market.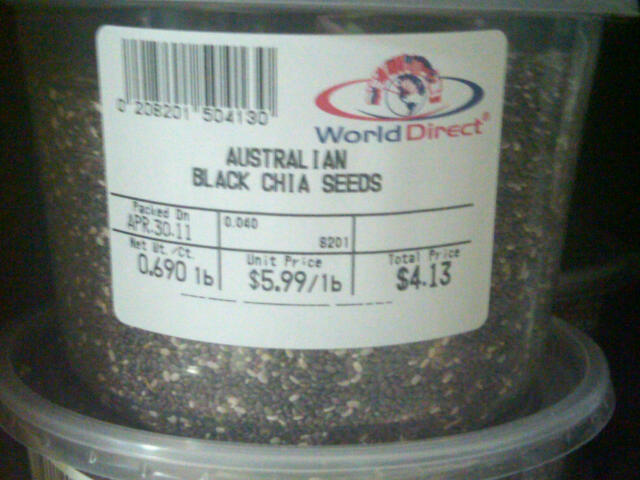 Wait…I guess I need to actually write that list down if I am going to keep to it, right? I walk through the aisles and all these grandious ideas pop in my head…Oh, I can make this, or Wouldn't it be great to pair this and that together? or, like my tweet on Saturday, How do I utilize these?
I shop with every intention to cook/eat everything in my basket.  But, it simply doesn't happen.  Because I buy mostly fresh ingredients, the food has a distinct expiration date, so the wilting tells all.  Plus, I am not a "freezer" girl; I've never really have been one to toss something in the freezer.  It gets forgotten.  Out of sight out of mind, right?
Maybe a little energy/brain food will help me break my habits. A hearty soup like this kale soup is bound to do the job. Extremely healthy for us, Kale is an energy- packed green leafy vegetable that helps fight cancer, lowers cholesterol and is backed with antioxidants and anti-inflammatory components. It is great in a saute, or baked as "chips", too!
Kale & Vegetable Soup
1 Tbsp. olive oil
1 onion, chopped
1 Tbsp.  crushed garlic
5 cups vegetable broth
1½ cup carrot, cut into ¼-inch pieces
1½ cup chopped celery
2 cups dutch yellow potatoes, diced into ½-inch cubes
4 cups kale, rinsed, stems removed and chopped
3 tsp dried thyme
2 tsp fennel seeds
salt and pepper to taste
Over medium-high heat oil in a large pot.  Sauté onion for about 5 minutes stirring frequently. Stir in crushed garlic and continue to cook for one minute, until fragrant. Add broth, carrots and celery.  Increase heat to high and bring to a boil.
Once the soup boils, lower heat to simmer and continue to cook for another 5 minutes. Add potatoes and kale.  Cook for about 10 minutes, or until the potatoes are tender, add the seasonings and cook another 15 minutes.  Serves 4-6