muesli/granola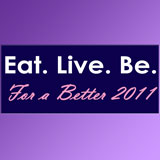 Happy Eat. Live. Be. For a Better 2011 Monday! The weekend went by super fast!  It seems as though the beautiful ones always fly.  Sadly, I wasn't able to be with my mother on her special day and am hoping she and I will be able to have a girl's day soon. Since I couldn't get to New York City, I headed to the 2010-2011 GHSA Boys State Track Meet to support our young men who made it to the prestigious event. It was a great event, as several state records were broken in various events.  Our kids did well in most of the events and can come home with their heads held high.
Once I got home, looking like a slow-roasted tomato with my "haven't been in the sun in a long time" self, I made my plan for the week. The rest of the month is bound to be crazy with work, the 2011 Atlanta Food Blogger Bake Sale, BlogHer Food, then the school year wrapping up with Graduation. I kind of wish June 1 was here already!  So, it is necessary that my Bake Sale baking-plan is on point, the trainer appointments get made, and my eating doesn't get away from me.  With that, my spending has to be tight.  Money management (or my difficulty with) beings me to the next Eat.Live.Be topic:  Healthy on a Budget – How do you keep at your healthy goals, while staying within your (new) budget?
Admittedly, I have a little trouble in this area.  I am the worst with clipping/redeeming coupons, using  customer cards, and making lists, all of which are helpful when it comes to avoiding impulse buying.  Even so, there are a few steps I do take to help me pinch my pennies.
I prepare the majority of my own food.  Upon first thought, it might seem that making meals at home could be more money.  However, when planned correctly, the money works out better. For example, I spent less than $15 on my lunch prep this week (turkey, wraps, spinach, hummus, carrots for snacking).  Compared to eating out over day, that's a huge difference!
I try to buy seasonal fruit and veggies.  Out of season foods are pricier(and not as fresh) because they are shipped from far off places. Check out this cool BBC guide, for help, that is great!
Grains and legumes go a long way.  I prefer whole, unprocessed grains, but whichever you use grain can be stretched, especially if the serving size is adhered to. For legumes, I do relay on canned or frozen a lot. Sometimes it's about convenience and realistic behaviors. Specifically, I love Eden Organic brand beans because their low sodium levels rock and the other brands can't come close to competing.  (I use them in dishes like my 7-layer dip, and the Minty Black Bean, Jicama and Cucumber Salad). Frozen edamame works best for me, too.
Depending on where I shop, I don't have any issue buying the generic/store brands.  Generic/Store brands offer great savings and the labels read pretty similarly. Here, in the Atlanta area, I love the Whole Foods 365 Every Day products and Publix brand as well.
I use a brita pitcher in order to drink tap water.
While bulk works for families, its unrealistic for me.  Bulk costs me more because a lot of the product goes to waste.  The only items I may buy in large bags/quantities are fruit (like oranges or grapefruit).  For items I use regularly, the bags work out better per pound.
No organic unless I am interested in a specific protein.
I prepackage snacks.  Now, that doesn't mean I buy the 100-calorie packs.  Utilizing the lil' snack zip lock baggies, I prepackage my own snacks (like carrots, almonds, etc.)
My version of a "value meal" when at a restaurant, is an appetizer.  A lot of times appetizers are as filling as a main course.  So, if money is tight, I am all about utilizing appetizers as my meal.
I am sure there are other things I do, but the ones listed here are the main steps I think others (if they don't alter spending habits currently) can work into their daily routines. What do they say…fourteen days to make something a habit?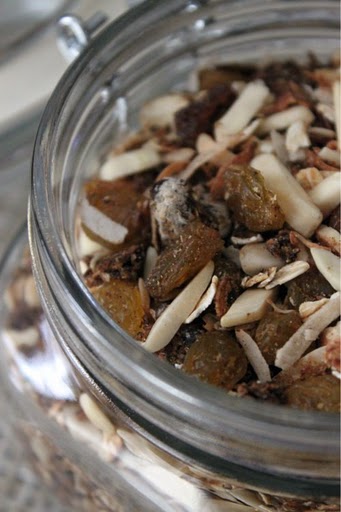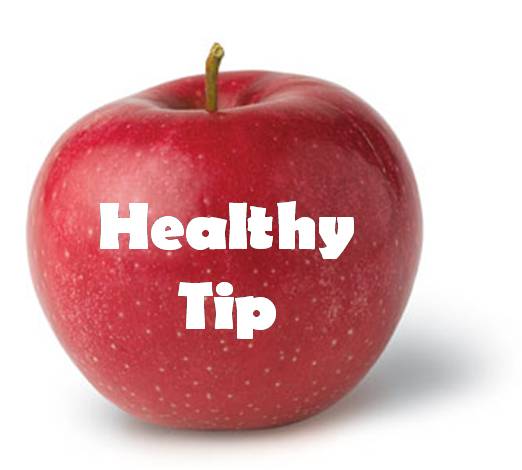 The Dry-Roast Granola with Currants and Almonds Recipe here is a penny pinching recipe, and healthy, too. I knew, when I saw Marcus Samuelsson's tweet that I would make this granola.  I have made granola before, bars and loose snacks, but dry roasting?  Woohoo!
Now, I included The Enchanted Broccoli Forest (Moosehead Restaurant Cookbook) recipe Marcus Samuelsson posted.  But, I didn't have sesame seeds or currents.  So, I used more wheat germ (which is oober healthy), added golden raisins and chopped dates. In a word?  Yum! This granola is a keeper.  Not only does it make several cups, but when rationed out in portions, it can last a week for your mid-day snacks.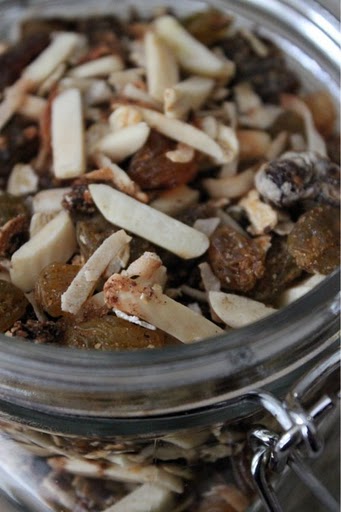 Dry-Roast Granola with Currants & Almonds
Adapted from The Enchanted Broccoli Forest (as seen on Marcus Samuelsson)
1 cup raw rolled oats
1 cup used sliced almonds
¼ cup wheat germ or oat bran
1/3 cup sesame seeds
1/3 cup shredded coconut
¼ cup packed brown sugar, or less
¼ tsp. salt
½ cup golden raisins
½ cup chopped dates
2 heaping Tbsp cinnamon
In a Dutch oven, soup pot works too, or large deep skillet, toast the oats and nuts over medium low heat. Stir continuously for 5 minutes. Add wheat germ, coconut, raisins and dates. Heat and stir for about another 10 minutes. Sprinkle in brown sugar and salt. Cook for 2-5 more minutes, continuing to stir. Remove from heat, cool, and store in an airtight container.