fagiolo bianco/white bean
Happy Eat. Live. Be. For a Better 2011 Monday! This time last week I was on a plane heading North. I had a wonderful visit in NYC with my mom for the entire week. And, while I always want to stay around my mom, I think this was the first time, in a long time, I truly desired to stay in New York. The buzz in the city is really like no other. Even sitting in the booth of a coffee shop for hours on end, working feverishly on some school stuff, the energy was infectious.
If that wasn't enough, I was able to visit with some fantastic women, friends from various stages of my life.  Their authenticity, strength and tenacity was sensational to be near, along with the laughter that came with sharing old stories (which included how happy we are that Facebook wasn't around when we were in college) and I am a better person for having them in my life, no matter how long it is between visits.
I have a ton of miscellaneous pictures to go through and I hope to have those for you later in the week.  Right now, however, find myself in need of getting back into my routine.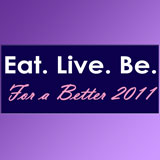 Thus, the update: The update is that I need to rejuvenate.  Why? New York City bread.  Although I am not a bread eater at home (anymore), I am when I get to New York.  *swoon*. My thought is that I consumed enough carbs in 6 days to last me a lifetime.  What's worse?  I only hit Equinox on Tuesday.  Oops! So, it's back to the grind, diet, gym, and work today….
Topic #7: Let's Talk Portions – What strategies for eating the right portion sizes or ideas for making individually portioned can I offer…
The scale is my friend.  For me, though, the scale mainly gets used for proteins. I typically go with approximately 4 (cooked) ounces for fish and 3-4 (cooked) ounces for animal proteins like chicken and lamb. Why mention "cooked" proteins? Food loses mass during the cooking process, and I want to make sure to get what I can, where I can.
If I am out and about, without a scale, I visualize a deck of cards for animal proteins and a checkbook (for those of you who remember what those look like) for fish.
For other items, like cereal, sides, and dressings, I use a set of measuring cups and spoons set aside just for "foods to eat". Since I make my own dressings/vinaigrettes, I don't have a "cap" to use for a measuring spoon, but for those of you who buy dressings, a "capful" is about 1 Tablespoon, the typical serving size.
Other portion control routines I employ?  (1) I use salad plates, small bowls, or ramekins for my personal eating use. In the present of company, I bust out the regular dinnerware. (2) 2 and 4 ounce Tupperware cups and snack pack zip lock bags. The are perfect for nuts, apple sauce, dressings, raisins, etc.
What about you?  How do you think you'll do on a portion control quiz?  Try one here.  It is a great quiz to do with your kids as you help teach them how to make wise choices.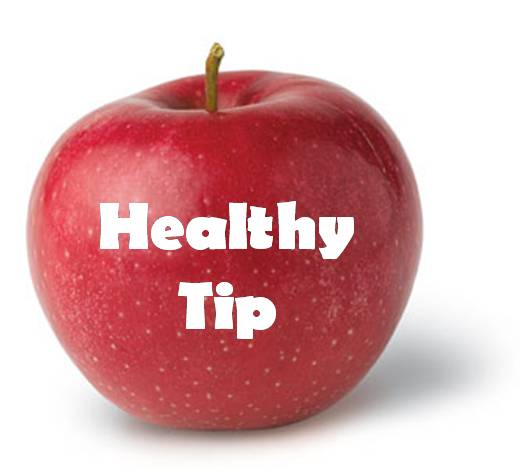 Healthy Tip: Having a bag of dried beans I wanted to use, I made a simple bean salad for lunches with Great Northern Beans, lemon, some oil and fresh dill. That's it!  Simple.  I enjoy the Great Northern Beans for their smaller size, as compared to cannellini beans.  I also think, when the main ingredient of a dish, the beans nutty, and somewhat intense, flavor adds a lovely depth. It doesn't hurt that ½ cup of Great Northern Beans has only 80 calories and 6 grams of protein.  But, even with all that the beans bring, I believe the dill is the star. I love dill, especially when paired lemon.
Not only does it taste great and offer freshness to its dishes, but dill has a ton of health benefits: According to Organic Facts, dill helps out in a ton of areas. Four that caught my attention?  Per the website,
Digestion: The essential oils present in it are stimulant and activates secretion of bile and digestive juices.
Hiccups: [Dill can help] the trapping and repeated upward movement of gases through the food pipe and secondarily due to certain allergies, hypersensitivity, hyperactivity and nervous malfunctioning etc.
Oral Care: Dill seeds and leaves are very good mouth fresheners. (Enough said about that one. ha!)
Cancer: [Dill possesses] monoterpenes, and chemoprotective Monoterpenes activate the  secretion of glutathione-S-transferase (the radical glutathione is an effective anti oxidant) which is very effective in neutralizing carcinogens, particularly Cyano- and Benzo- derivatives and free radicals, thereby protecting from cancer.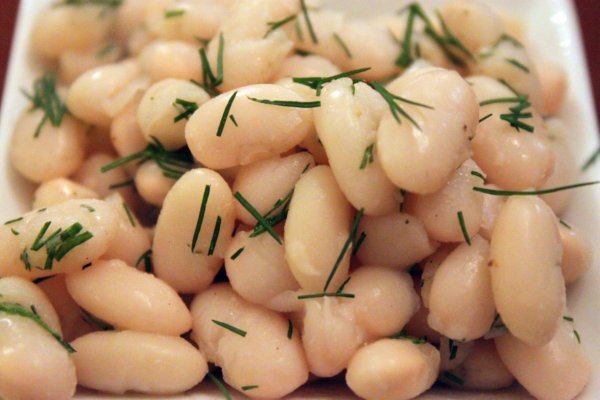 Lemon & Dill Bean Salad
2 cups dried beans*, cooked (canned beans, rinsed and drained work, too)
2 Tbsp. olive oil
¼ cup chopped fresh dill
¼ cup fresh lemon juice
¼ tsp salt
In a large bowl, gently toss all the ingredients together. Yields 4, ½-cup, servings.
* If using dried beans, soak the beans for 8 hours and pressure cook for 20 minutes, or simmer on the stove for 1 ½ to 2 hours.