mm!/yum!
Happy Eat. Live. Be. For a Better 2011 Monday! Can I ask where February went?  How can this be the last week of the month?  Holy Guacamole! Not only am I shocked at how fast the weeks have passed, but looking back?  This is only my tenth posting. March should be better.
Before I get to Eat. Live. Be., I would like to chat about Candice Reynolds.  Many of us in Atlanta are familiar with her, but it was only this week that I was able to connect with her.  I still haven't actually met her personally, yet, as I was addressing feisty children when she stopped by my school.  But she was lovely to drop off some of her organic whole wheat pop tarts.  The Chef/Owner of Red Queen Tarts, Candice made quite an impression on the front office ladies, as they described her as having a beautiful and organic presence.
I don't really go gaga over many products on Mele Cotte, let alone write more than a few lines.  Red Queen Tarts is a little different, as the first impression of the box of goodies was prolific. With these pop tarts, please do not think the mass produced, sugar-filled, long self-life versions you find in your large retailers. Red Queen Tarts offers a delicious, healthier versions of an old time classic.  There aren't any preservatives, bleached or processed ingredients.  Candice even goes the extra mile to include evaporated cane juice and raw sugar. Flavors match the seasons, so I guess I have to wait a few months for some.  For instance, there was a recent tweet about the cranberry is sold out.  No worries, though.  I like having something to look forward to.
My bundle?
Port Poached Pear, Apple Tatin, Ruby Red Marmalade, Prosecco Fig and Brie, Roasted Pumpkin, and Brandies Cherry and Dark Ganache. *Swoon* I didn't want to share!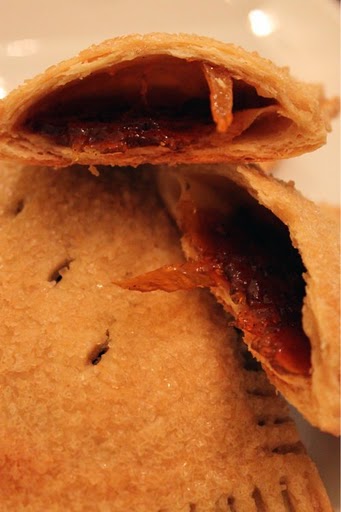 Ruby Red Marmalade
Is that flakiness calling to you as well?  Yeah, me too. Don't be deterred that the website isn't up just yet. In fact, I have plans on calling Candice soon at (770) 789-5258 for an order. A box 6 for $19 make a uniquely fun and tasty gift.  You can also email her at redqueentarts@gmail.com, and get all the Tart 411 on Candice's Facebook Page, Red Queen Tarts. "Like" the page so you can receive updates.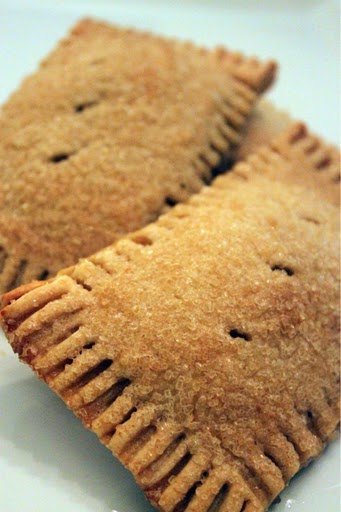 Let me be clear, my friends.  These are a must try.  I didn't even heat mine up like suggested and I became giddy with each bite. It's not just me, though.  There is a loud buzz going on here in Atlanta about Candice's genius.  But, we're not stingy.  We will share her with you.  Red Queen Tarts will ship anywhere in the US and Canada.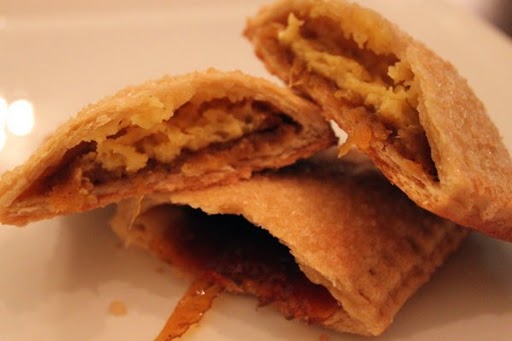 Roasted Pumpkin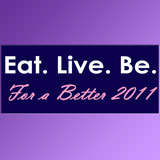 Update: This week was crazy busy at work.  Time is ticking for teacher evaluation observations to be completed and our sports teams are all in full swing.  Both girls and boys Varsity basketball  teams were playing for the Regional Championships and the soccer teams were playing to show everyone they're powerhouses. Needless to say, my typical 6:30 – 5PM day had several hours added. I normally don't have an issue with the added time, but I really wanted to be a gym rat this week since I am headed to NYC today to see my mom today.  I know I won't be able to work out like I normally would on a "home" vacation, so my 3 days this week was not only way off my gym rat goal, but a big 2 days less than my normal routine. Even so, I will head to my mom's gym while in NY.
(Congrats to the girls won the Championships Saturday night!  Go Lady Spartans.)
This Week's Topic (#7): Favorite Healthy Grab-and-Go Snack
Happily, I have cut out the Grab-and-Go Diet Coke since October.  I have had a few since then, but I can count the number of times on 1 hand. The Tootsie Rolls and Skittles have also fallen by the wayside.  This is huge because I am a crazy candy-a-holic. Giving up my candy is….well? It kind of makes me want to cuss.  *?!#%&*!
I have three new Grab-and-Go Snacks snacks. They're not as fabulous as Skittles …but they're good, nonetheless.
(1) Sabra's pretzel hummus packs have been a lifesaver.  Sure, I could make my own hummus snack packs, but I totally get sucked into Sabra's convenience.
(2) When I feel gross, and wanted to cleanse, I complete a 2-4 day Isagenix cleanse.  Even when I don't though, I still utilize the "Vanilla Snacks" they offer. The snacks take some getting used to, but they're actually not that bad.  I think I just like that they offer a quick "I need to chew on something" fix.
(3) Lastly, edamame is my go to nibbler. I love, love, LOVE edamame.  If I could marry it, I would.  Ha! Ha!  As a snack, I eat it as is, or roasted.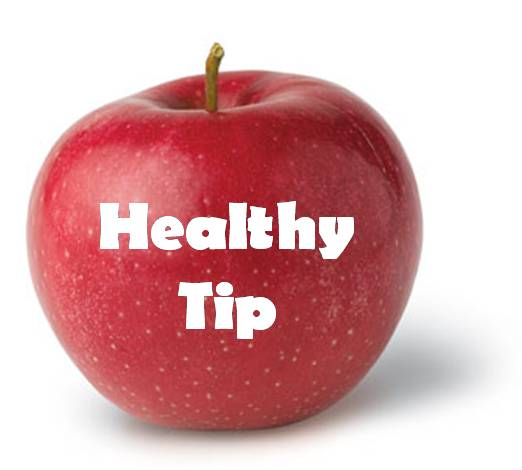 Healthy Tip: Since edamame is one of my go-to-snacks, it is perfect for my healthy tip topic. While it's been around forever, especially in Asian cuisines, it's only been in recent years that edamame has been on the mainstream here in the US. But, what is Edamame? A "Beans on Branches" green vegetable, edamame is an immaturely harvested soybean from East Asia that is really good for you. Edamame is a fantastic source of protein, high in fiber, calcium, iron, zinc and B vitamins, and is a source of essential omega 3 fat. It's added bonus?  Edamame is thought that is may help reduce insulin resistance, kidney damage, and fatty liver in people with diabetes.
If you're counting calories, a half-cup serving of shelled edamame (or about an overflowing 1 cup edamame in the pods) contains about 120 calories and 9 grams fiber.
I use, and have posted about, edamame quite a bit throughout the last couple of years. The links are below. For a couple of quick thoughts, though:
Make mashed soybeans instead of mashed potatoes.  Use low sodium vegetable stock as the liquid to puree, and season with salt and pepper.
Add to stir fry, salads, rice and pasta dishes
Use as a substitute for garbanzo beans in hummus
Substitute peas with edamame in a dish, like in the Egyptian Edamame Stew noted below.
You also might like: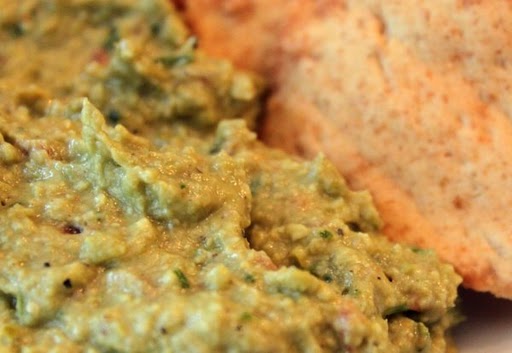 Edamame Guacamole Spread
1 cup frozen shelled edamame, thawed
1 small, ripe avocado, peeled and pitted
2 Tbsp. sundried tomatoes in oil, drained, patted dry
about scant ½ bunch cilantro
3 Tbsp. white onion, roughly chopped
Juice of 2 limes
2 to 3 tablespoons water
fine sea salt and freshly ground black pepper
Put edamame, avocado, tomatoes, cilantro, onion and lime juice in a food processor and pulse until almost smooth. Add enough water to make a creamy consistency and pulse again. Transfer to a bowl, season with salt and pepper and serve.
* Frozen shelled edamame not available?  Edamame in the pods can be boiled until the pod begins to soften, then the beans can be popped out.