coppa per servire il punch/punch bowl
I am posting today from Birmingham, Alabama.  Yes, I live in Atlanta, but that's only two hours away.  So, I hoped in my car, picked up Tami, and we were off.  Why?  FoodBlog South.
Sure, I am excited to meet Virginia Willis and Alison Lewis.  But, it's another girls weekend with Tami and Helen, which is always fun.  Last time the three of us were together was in San Francisco because I was not able to get to Helen's for Thanksgiving, so I missed out on a totally fabulous holiday. I can't wait to for us to be around the same table, eating, chatting, and being girls. Paula, Jennifer, & Lana, just to name a few, will also be here.  Sweet!
To celebrate, I am toasting to Good Friends, Good Food & Good Times. It's a non-alcoholic punch, since I don't drink anymore…or at least the time being. The recipe comes from a former colleague from 1000 years ago.  He made it for the "8th Grade Formal" that our students attended every spring and I scribbled it down on paper at that time…college-ruled, loose leaf paper.  What can I say…I have been in education too long.
Cheers!  And, may your weekend be filled with Good Friends, Good Food & Good Times.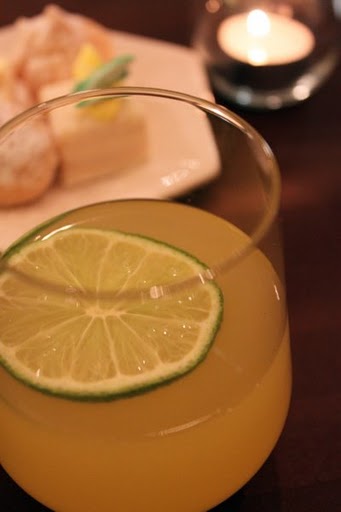 Party Punch
2 46-oz cans pineapple punch
2 46-oz cans of water
1 ½ cups sugar
1 12-ounce can of frozen limeade
1 ounce almond extract
2 quarts (8 cups) sprite
lime slices for garnish
Stir together all the ingredients.  Serve in a punch bowl or decorative glasses over ice.
* Don't want to water down your punch with ice?  Freeze cartons of pineapple juice and use the frozen bricks as your ice.