Cucina D'amore/Kitchen of Love
The red heart holiday is fast approaching. Valentine's Day, when couple's affections are expressed in so many different ways, is a perfect time to celebrate with food.  That's why my lil' event, Kitchen of Love, was born in 2008.  It's mission?  To celebrate love in all its glory, through aphrodisiac foods. The round ups over the last few years furnished a plethora of fantastic appetizers, dinner dishes, side items, and even desserts. Thus, I have decided to host the event for another year.  Are you ready to get your groove on with Cucina D'amore/Kitchen of Love!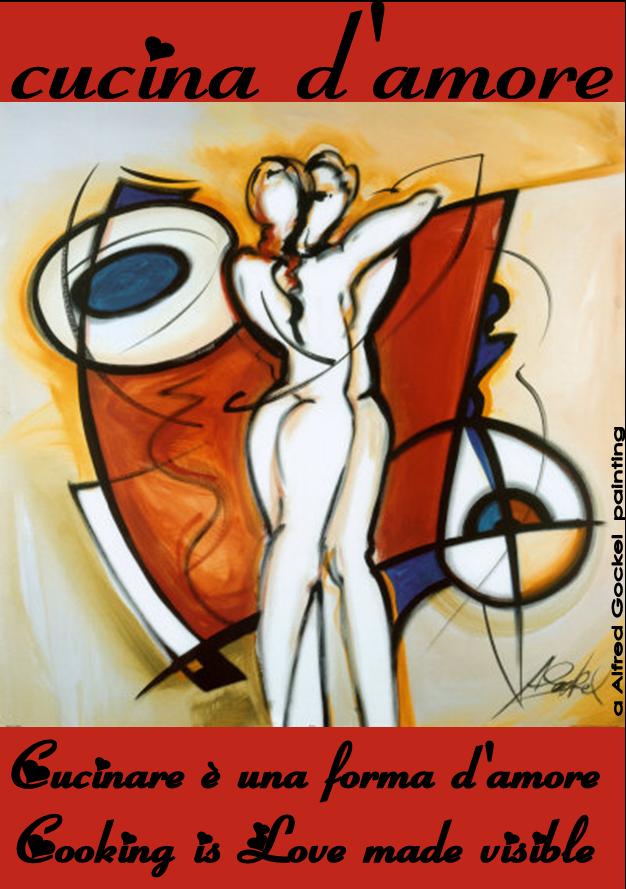 First, and in corresponding Cucina D'amore/Kitchen of Love, post(s) may contain regulate material of a sexual nature. While I believe all contents on Mele Cotte related to Cucina D'amore/Kitchen of Love are and will continue to be tasteful and without vulgarity, I cannot control subjectivity, or what others post on their blogs. I can only hope that, since the focus is food and expressing our passions though culinary creativeness, other participants will proceed in good taste.
How to participate:
Make something delicious that includes at least one food/ingredient considered an aphrodisiac. Of course, the more the merrier and greater chance of getting' lucky! (giggle, giggle). Here is a quick list of foods are aphrodisiacs, or if you want to find more, check out this Google search.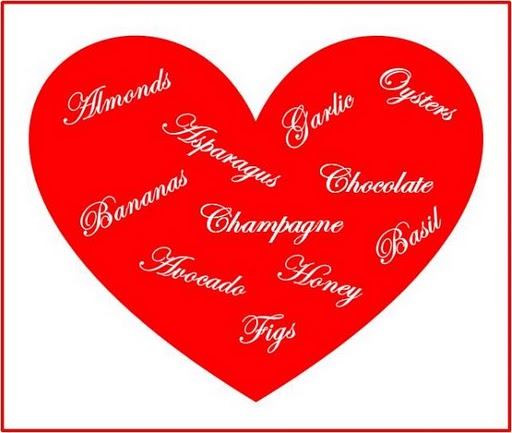 Post or email me* about your creation on between now and Friday, February 11, 2011 at Midnight, your time zone.
If you do have a blog, please complete the following when sharing…
Add the event logo and link back to this announcement in your post. (Just do a "save as" for the logo from this post, please.)
Email your posts to melecotte AT gmail DOT com, with

Kitchen of Love

in the subject line. In your email, please include
– your name
– your blog's name and your blog's URL
– the recipe name and the post's URL
– your hometown/region and country
– If you have one, attach a picture that is (approx. 250 pixels wide)
Feel free to use my "off the top of my head, non-legal disclaimer" at the beginning of this post. People can get funny when it comes to sex…at least in the US.
This event should not be combined with another event.
*No blog? No prob! Just email me your name, twitter handle (if you have one/want to offer), recipe name (with the recipe, if you want), hometown/region and country, along with any other info you want to reveal.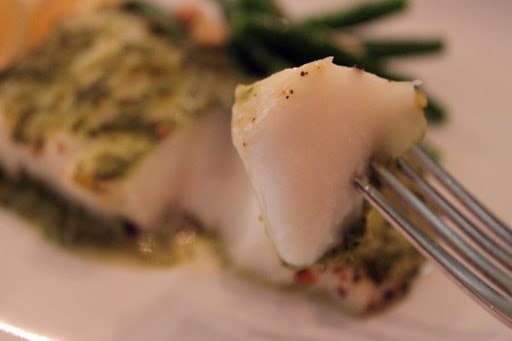 I am starting off this event with a Oven baked Sea Bass with Herb Pesto Sauce.  The pesto sauce includes basil and garlic.  But, not only does it include foods that are considered aphrodisiacs, it is way lower in calories than standard pestos . The majority of the liquid comes from broth, not oil, and there is a relatively small amount of cheese, compared to other recipes. Cool, right?
Cucinare è una forma d'amore!

Oven Baked Sea Bass with Herb Pesto Sauce
4 sea bass fillets (about 5-6 ounces each)
salt and freshly ground pepper
1-2 tsp. olive oil
2 lemons
Herb Pesto Sauce (recipe follows)
Preheat oven to 400°F. Line 13 x 9 x 2- inch baking pan with parchment paper (or foil) and lightly brush with oil. Arrange fillets in prepared pan. Sprinkle with salt and pepper, and lemon zest. Cut the lemons in half and squeeze one over each fillet. Bake until fillets for 10 minutes.  Remove from oven and brush with pesto*.  Return to oven and cook another 5 minutes, or until cooked through.
*spoon ¼ cup of pesto into a bowl and brush from the second bowl.  If more is needed, use the spoon to retrieve the additional pesto.  This way, the left over can be saved for later use.
Other uses for pesto:  Tossed with pasta, Tossed with roasted baby potatoes, added to Veganaise or Mayonnaise and mixed with chicken or tuna, spread on bread of a turkey sandwich.
Herb Pesto Sauce
½ cup fresh parsley leaves, loosely packed
½ cup fresh basil leaves, loosely packed
1 Tbsp. olive oil
1 Tbsp. white balsamic vinegar
3 Tbsp. grated Parmesan
1 tsp. sugar
¼ cup vegetable broth (or water)
1-2 cloves garlic, minced
¼ cup walnuts, finely chopped
Combine all the ingredients, except for the broth, in the food processor.  Pulse a few times to combine.  Gradually add the broth, starting with 2 Tbsp. Process to preferred texture. (Makes about ¾ -1 cup)