confortante/comforting
This week was my turn to host Weekend Herb Blogging #256, organized by the lovely Haalo, originated from Kalyn. Some of you may have been looking for a Taste of Atlanta summary, since those near and dear to me know sensed the fabulousness of the weekend through chats and tweets.  Never fear, that will come Wednesday. Wait…want a teaser?  You want a hint of what happened?  Two words, people…Ted Allen.  Heee!
But, first things first – Weekend Herb Blogging #256.  Don't let the small turn out fool you.  The ladies who participated in this round up turned out dishes fit for a king.  Healthy, tasty, comforting…all the ingredients needed for a positively successful week.
To start us off, let's start across the pond first, then come back to the states.
The lovely Haalo Cook Almost Anything shares a delicious Pearl Barley Pudding that is a must try.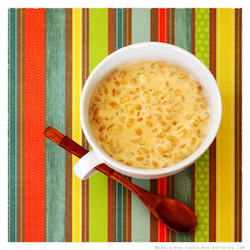 Chriesi from Almond Corner baked up a beautiful Yellow Turnip Potato Gratin. Yellow turnip, rutabaga, swede…call it what you will…it looks irresistible.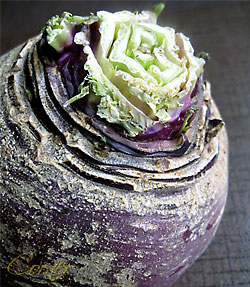 It is always lovely to have Cinzia of Cindystar contribute her delicious musings is WHB. Her Plum Clafoutis brings this classic dessert to a new level with plums and ground almonds!
Marissa from the Creative Pot utilizes carrots in her Roasted Carrots with Chili and Feta. The combination of chili and feta offers an unexpected, and delicious, twist!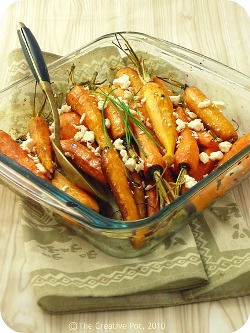 Brii from briiblog in English knocks it out of the park with mushrooms in vinegar o pickled mushrooms. She picked them herself!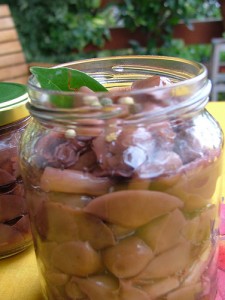 Winnie from Healthy Green Kitchen know comfort food with this Clam Chowder. I want to jump in head first.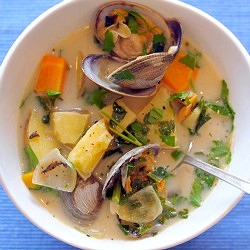 Rachel from Rachel's Bite makes me hungry with her Glazed Carrots with Tarragon. You did Padma Lakshmi proud, Rachel!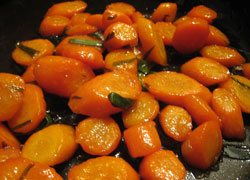 And lastly..me. I revisited an old favorite with Chickpeas and Escarole.  The key is to success is getting the escarole leaves tender and then this dish is warmth for the tummy.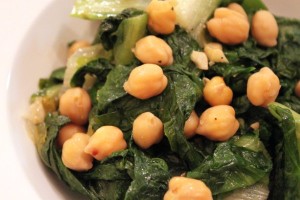 Thanks for checking out the round up.  Be sure to visit the posts linked above to see all the specifics, the stories, the deliciousness. As always, if I inadvertently left anyone out, shoot me an email at melecotte (at) gmail (dot) com.
Want to participate next week? Chriesi from Almond Corner is the host.  Be sure to check out the rules, then send your posts to almondcorner AT gmail DOT com and include  a photo sized  300px wide.