zona di benessere/comfort zone
Chickpeas and Escarole will have to be the post for today.  There are a lot of pictures to go through from this weekend, and I won't be able to post those until Wednesday. In the meantime, I thought I would revisit an oldie but goodie.  I eat chickpeas and escarole several times a year, as it was a childhood favorite.  Although I posted about it a few years back , I have decided to repost, as the pictures from back then are less than desirable. Escarole, for me, is a sure sign that fall has arrived.  And, seeing that my time to host this week's Weekend Herb Blogging has arrived, I thought escarole would be a great addition to the round up.
Known to many Italians as scarola, escarole does not seem to be as popular in the states as it is across the pond. Escarole, a hearty leafy green, is a variety of chicory, and can play various roles in recipes.  Young tender heads are perfect for stuffing, the heart and leaves can be sautéed and prepared for an antipasto dish, and/or raisins and/or nuts enhance flavors and can help reduce the leaf's bitterness. Most often seen in zuppa di scarola, escarole soup, it is a deliciously nutritious meal that is quite inexpensive.
Like most greens, escarole is a healthy veggie and contains only 20 calories for about 1 ½ cups chopped. It also has about 65% of the recommended daily allowance of vitamin A. regardless of the size, choose ones that appear crisp and bright green. Edible raw, escarole adds a great taste and texture to salads. Or, if you prefer cooked greens, escarole is great in casseroles, stuffed, or as a wrapping for protein. Most of the time, I utilize it in soups, or do a simple sauté.
My favorite thing about escarole is it's amazing connection with chickpeas, beans, lentils and other legumes. Ut us with Chick Peas that the recipe below comes into play.
Won't you join me as I host this edition of Weekend Herb Blogging?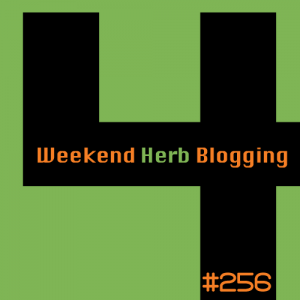 Entries must be received by
* 3pm Sunday – Utah Time
* 10pm Sunday – London Time
* 11pm Sunday – Rome Time
* 8am Monday – Melbourne (Aus) Daylight Saving Time
If you haven't taken part or it's been a while since you last joined in, here's a quick summary of the rules.
You have the week to post about any herb, fruit, vegetable, nut, seed, flower or plant. Your post can be informative – spotlight a particular ingredient and/or include a recipe where your chosen ingredient is one of the primary ingredients in the recipe. Complete information can be found here. You can post any time during the week but remember to send your email by the cut-off time.
Send your entries to: melecotte AT gmail DOT com with WHB#256 in the subject line and the following:

Your Name
Your Blog Name/URL
Your Post URL
Your Location
A photo: 250px wide

Chickpeas and Escarole
1 head escarole, cleaned and chopped
1 Tbsp. olive oil
2 cloves garlic, minced
1 15-oz can chickpeas, rinsed
In a large pot, bring 4-6 cups of water to a boil, and cook escarole to the desired tenderness. (A pressure cooker works well, as well.) Drain and lay out on a towel to reduce the amount of water on the leaves.
In a large saucepan, heat oil over medium high heat.  Sauté garlic until fragrant, but not brown.  Add escarole, then chick peas (garbanzo beans). Be very careful when adding the escarole into the hot oil. Because the greens are wet, you will experience an angry oil splash and spitting! Sauté until the chick peas are warmed through. Add a little salt and pepper, to taste.