pensiero/thoughts
I had the honor of attending BlogHer Food this weekend, a conference held in the beautiful city of San Francisco. Did you see all the tweet during the conference?  Honestly, I wasn't sure what to expect from the event.  I was supposed to attend last year, but became detained by work.  Earlier this year, while I was unemployed, I couldn't justify the expense. But then…a job.  And, thanks to Kristen, who linked my tweet of interest with Gaby's need to sell her ticket, I got my second chance.
Since the Conference, I have wrangled with myself about how to present my recap. There have been several drafts; trust me. If I am being honest, I found the drafts rambling because I am still a bit speechless, similar to how I felt after Penny De Los Santos' session. It's not one of those awe-struck speechless moments.  It has more to do with me, my journey to the place I am now, and a lot of whole-person reflection.
Mele Cotte began as a way to journal about dishes I created but could never replicate.  Additionally, it was a place I could direct people who wanted recipes of miscellaneous baked goods I toted to work. That's it.  I didn't have any expectations; I just wanted to start a blog.  So I did, without research, without thought, without knowing what, exactly, I was getting into by embarking on the new journey. As a result, blogging has been wonderful to me the last 4+ years.  Therapeutic, really. And, while I look back at the first (3) years of posts and cringe at the photos I thought were decent at the time, I wouldn't change any post. Running the gamut of emotions, happy, sad, angry, confused, or just downright boring posts, all have been part of the journey.  I don't look at them as ones I need to change, but use them as a growth tool; I believe Mele Cotte has matured with me.
Having said that, my weekend at BlogHerFood was extremely meaningful and pertinent. Not only did I meet bloggers I have been reading for 5 years, and authors and chefs with whom I have admired, but I actually learned in the sessions…all the sessions.  How often does that happen? Not very, from my experience.  Again, I think it goes back to my personal journey and what I wanted out of my trip.
So, to summarize my BlogHerFood experience, I went combined my reflection with aspects of photography.
Light – Capturing light in a photograph can be tricky, especially for me.  But when it hits, the picture is powerfully special.  Friends are similar. I am fortunate to have a few great girlfriends, two of whom are Helen and Tami.  We met though blogging. We read each others blogs, exchanged emails, and, after time, visited.  Despite living in the same city, schedules and living in polar opposite sides of the city prevents Tami and me from seeing one another as much as we do our other friends.  With Helen in Charleston, visiting with truly brought sunshine to my weekend.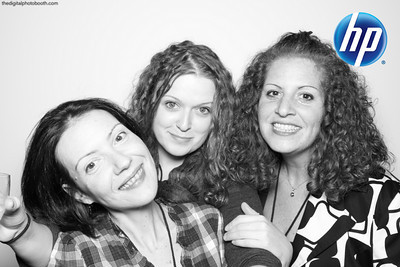 Connection – There are several layers to my connections.  First, I am not one to become star struck.  People who are in the spotlight, regardless of the level of their fame, put their pants on the same as me.  Having said that, I do get talent struck. I was honored and humbled by my meeting with Dorie Greenspan.  She is the cutest lil' thing; I wanted to put her in my pocket and take her home with me to Atlanta.  Forgetting the fact that she is a prolific food writer and amazing cookbook author, Dorie was as sweet and real as can be.  While speaking with her on Friday, we spoke about Tuesday's with Dorie, and I mentioned my admiration for her work and appreciated her approachability.  "I am just me," she explained.  And I responded, "And that is exatly why.  It is that genuineness that makes all the difference."  Dorie connected with all of us this weekend, a connection that will be with us in our daily lives, during our adventures in the kitchen, and as we write about our passion for food.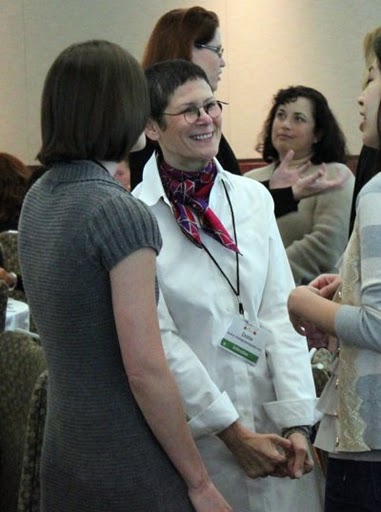 The faces behind the blogs are what its about, in conjunction with the food.  It was lovely meeting everyone face to face, and while I remember everyone, there are two that I want two with whom I connected.
Susan (Food Blogga) is just so fabulous. She and I have been blogging, for the same number of years and we have been communicating that entire time. I have seen her grow and I am so proud of her. Her book, Recipes Every Man Should Know is available for pre-sale on Amazon right now, and it's only $9.95! And, can we talk about how beautiful she is?  I would love to carry off her haircut!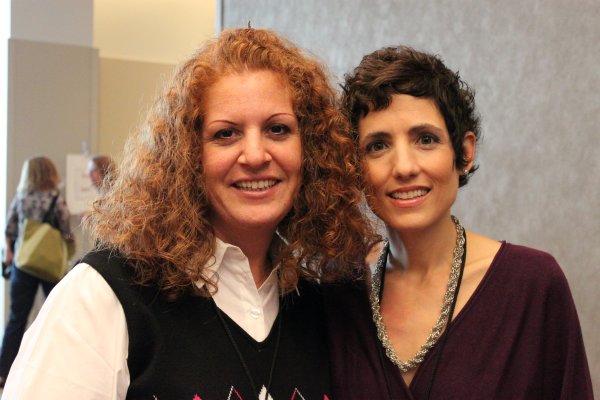 Michelle (What's Cookin') – We met at breakfast, shared a (hilarious) moment with Barbara (Barbara Bakes) getting to La Petit Soiree.  From there…we were chatty girls. A former High School teacher, she's a "mom and business owner who is passionate about teaching kids to cook and eat healthy food." Be sure to check out her post on School Lunch Reform mom and business owner who is passionate about teaching kids to cook and eat healthy food! And, her book comes out soon!
Before I move on…the connection I wanted to make, beyond a picture, but completely choked? Elizabeth Falkner. Here I had an amazingly talented pastry chef in front of me and I couldn't think of anything intelligent to say.  Tami and I even ate at Orson and she came out to the dining room.  Nothin'. EPIC FAIL on my part.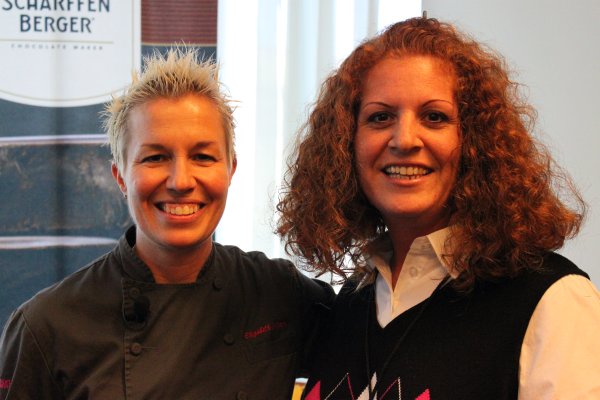 Composition – Within composition, the rule of thirds "is based on the fact that the human eye is naturally drawn to a point about two-thirds up a page." Going to the farmer's market brought the rule of thirds to the forefront for me.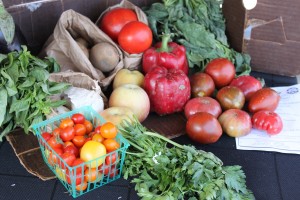 Subject – Mele Cotte.  As I searched my brain for ways to fine tune my subject, my blog, I realized I was reaching for something that was not me. I wasn't connection with where I thought I should move. My blog is "The Little Blog that Feeds a Huge Appetite for Cooking." Period.  There isn't a rhyhm or reason to what I post and why, other than it's about what and where I eat, what I cook, and what I bake.  So there. Mele Cotte is simply…me!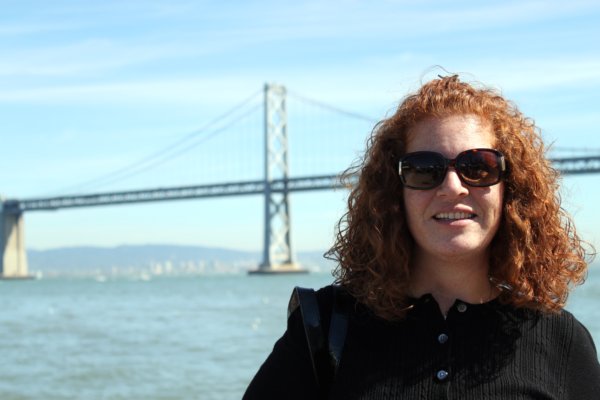 With with, I leave you with Autumn Spiced Oatmeal. In some version or another, I have been one with oats recently.  Enjoy!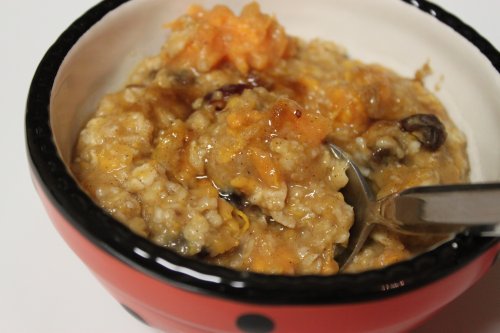 Autumn Spiced Oatmeal
2 cups old-fashioned oatmeal
½ cup raisins
¼ cup dried cranberries
1 cup roasted sweet potato puree
¼ -1/2 cup soy milk
2 Tbsp. agave nectar  (add more for preferred sweetness)
3 tsp. ground cinnamon
1 tsp fresh ground nutmeg
½ tsp. ground gingers
½ pinch of salt
2 Tbsp chopped nuts (optional)
Mix all the ingredients in a saucepan*.  Bring to a boil.  Reduce heat to low and simmer for 5 minutes, stirring occasionally until creamy. Serves 4
* Start with less milk and add more if you want a thinner oatmeal