memoria/heirloom
Thanks for those of you who stopped by yesterday to see Jen's guest post.  Her Vanilla Almond Biscotti look absolutely amazing and are definitely in my "to bake" recipes. If you missed it, its definitely a must read.
Jen's post was a nice change in my posting schedule, much like Washington DC is for my own personal regimen.  I am in the Capitol this week for some meetings.  Who knows if the meetings will amount to anything finite. As the saying goes, "when it rains, it pours"; I am thrilled that several potential opportunities have (finally) presented themselves.  Interesting, timing is not on my side, but everything happens for a reason, right?  My choices range from dream-like (baking and writing) opportunities that do not afford me adequate living compensation, or positions that are not dream-like (baking and writing) opportunities, but pay adequately. Time will tell how the planets align for me.
In the meantime, I am in DC. Love DC! It has been a long time since I have been here. I am happy I came a day early to do my own thing and cruise through my old stomping grounds from almost 20 years ago.  I forgot how invigorating the Mall can be, as well as beauty of the Potomac.
As I watched the evening news from my hotel room last night, the anchor woman mentioned that DC is one of the top salad-eating cities in the country.  Hmmm….they conduct studies on everything!  To pay homage to this salad eating city, I am presenting one in this post.  Now, its not a green, leafy salad, but it is a salad-like dish. Close enough for me!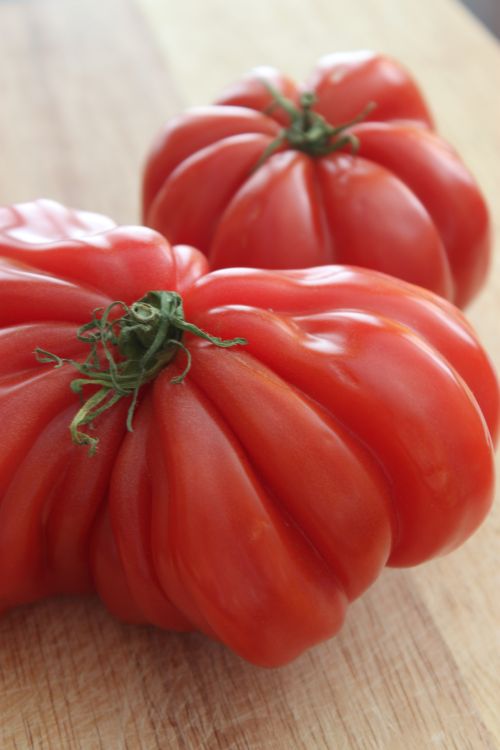 I found these amazing heirloom tomatoes at Fresh Market.  Red, juicy, and delicious, I didn't want to mess with them too much.  In fact, I almost ate them as is…like an apple!  I can't wait to go back and get more.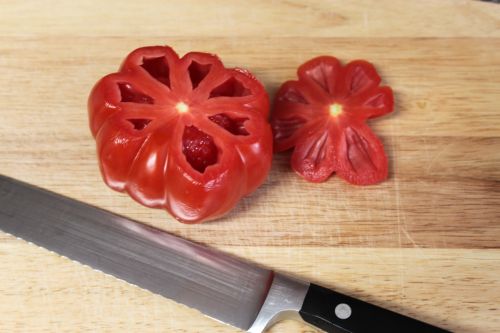 I decided to make a couscous salad to stuff into the tomato.  Last time I had heirlooms, they were mini and I dressed them with truffle oil. By leaving the tomato as is with this Mediterranean couscous, I could eat the salad and simply cut into the tomato to eat.  (Like eating an apple…ha!) Perfection!  Another recipe I was sad to see come to an end. Call me weird, but I love the last few bites when the juices of the tomato mixes in with the couscous.  Yum!
Lucky for us, heirloom tomatoes come in over 180 kinds and they come in all colors, shapes and sizes, with distinctive flavors. And, unless you've been living under a rock (no disrespect) you know tomatoes, in general, are a super food (one of the basic foods that have proven health benefits), as they are loaded with lycopene. That is why I am sending this over to Huan from Eat.Read.Live, as she is hosting Weekend Herb Blogging this week.  Click here for the  rules. Enjoy!So, what are you waiting for?  Dig in!

Mediterranean Couscous
1½ cups vegetable broth
1 cup uncooked couscous
2 cups tri color peppers, diced
¾ cup crumbled Feta cheese
½ cup Kalamata olives, pitted and chopped
¼ cup red onion, chopped
2 tsp. parsley, chopped
3 tsp. lemon juice
1½  Tbsp. extra-virgin olive oil
¼ tsp. salt
¼ tsp. ground pepper
Bring 1 ½ cups of broth to a boil in a medium saucepan Add couscous and salt and stir. Remove from heat; cover and let stand 5 minutes. Fluff with a fork. In a mixing bowl add lemon juice, dill and pepper. Add the oil in a slow steady stream, whisking rapidly at the same time. Add red onions, tomatoes, feta and olives to the dressing and blend with the couscous. Yields 4 Servings