collezionare/collect
It is that time again!  The Weekend Herb Blogging (#239) Round Up. I think I say this every time I host for her, but I just get so giddy when I receive my "request" to host email from Haalo.  I have been catching the round ups for-ev-er…as WHB has set such a positive and healthy routine for many of us foodies, bloggers and beyond.
I would love for each and every one of you to try to participate this coming week (or any that follow). It's summer (in the states, anyway) and I think many of us cook more because of the freshness of the herbs, fruit, vegetable, nuts, flowers and plants available. Your informative post can really help out a fellow foodie/cook.
Just be sure to check out the rules.that have been in place for …well, since the beginning!
This week, we have several regular participants (thank you thank you!) and several newbies (welcome!  welcome!) that have put out some amazing dishes and drinks.  Check them all out and show them some love.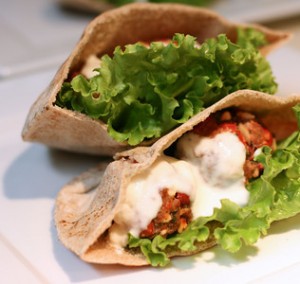 Greek Meatballs
Pam (Sidewalk Shoes)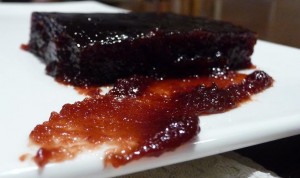 Jennifer Anne (Raspberry & Trumpets)
Quince Paste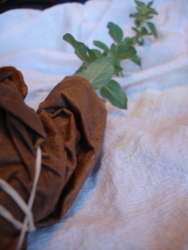 Erin (Mysteries Internal)
Zucchini Noodle Salad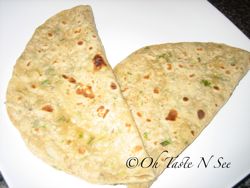 Denny (Oh Taste n See )
Rosemary Scallion Paratha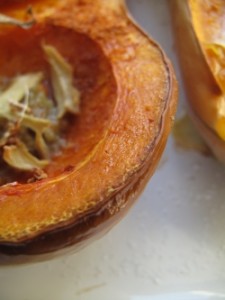 Oz (Kitchen Butterfly)
Butterut Squash
Zarina (Feles Fairy Tale)
Oat Cakes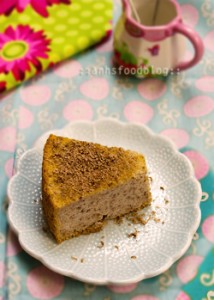 Anh (A Food Lover's Journey)
Strawberry Chiffon Cake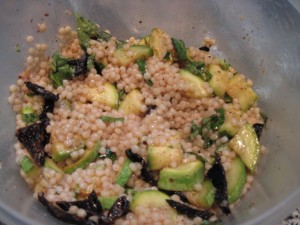 Stacey (Fessenden Farmstead)
Basil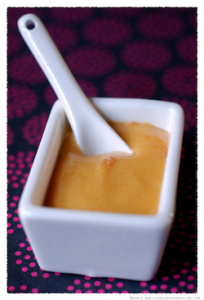 Haalo (Cook Almost Anything Once)
Red Navel Orange Curd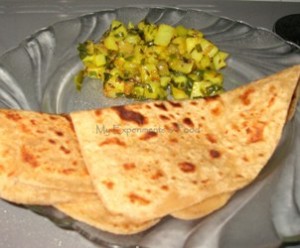 My Experiments & Food
Potato & Spring Onions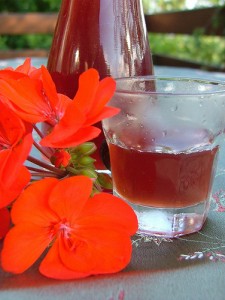 Brii (briiblog in english)
Cherry stone liquor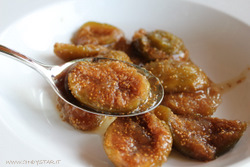 Cinzia (Cindystar)
Braised Figs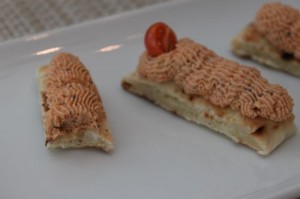 Me (Chris) from Here (
Mele Cotte
)
Susan, in San Francisco, doesn't have "a blog to link to but has this wonderful Persian recipe using walnuts (she) was treated to in Iran near the border of Russia….the woman who shared this dish with (her) was from the Southern area of Iran so it may be a regional dish of the city of Shiraz where she was from."
Eggplant and Lentils with walnuts.
(if having guests over… they add slow simmered tender lamb or beef cubes to the final dish, also using the broth to thin the dish into the creamy consistency)
Simmer approx 1-pound of lentils until tender and drain.
Slice large eggplant into 1/2-inch discs.  Brown discs in oil in skillet and set aside. (Eggplant will use less oil during frying if you microwave the slices prior to frying in skillet)
Caramelize 1-large onion (or more to taste) cut in large dice.
Caramelize several cloves of thinly sliced garlic
Lightly toast 1 to 2-cups of walnuts pieces in melted butter. Half is used in the dish and the other half is drizzled over the platter when serving.
Melt 2-tablespoons of butter, remove from heat then add finely minced mint (dry mint is fine to use) Set aside.
Smash fried eggplant and cooked drained lentils together then put a hot lightly oiled skillet or pot.  (if using simmered meat, you would smash it with the eggplant and lentils at this time and add them all to the pot.) Add salt and cracked pepper to taste.
Add caramelized onions and fried garlic slices to the pot and approx 1/2 of the butter toasted walnut pieces and stir in.
Add just enough water (or broth) to the ingredients to create a creamy yet thick consistency. Simmer for approximately 20-30 minutes to allow all the ingredients to marry. It will thicken again during the simmer so you may need to add a little water.
You want a creamy consistency (similar to creamy dense polenta)  but not too thin since this dish is scooped up with flat bread when eaten.
To serve:  Pour hot lentils/eggplant onto a large platter.  Drizzle warm buttered walnut pieces and mint over top. (We like some of the fried garlic pieces as a topping also)
An additional topping drizzled over top is plain yogurt
. . with additional yogurt served as a side dish along with a basket of fresh herbs,and scallions to add on to your scoops of lentils on flat bread.
This dish gets even more delicious the next day – but important to add the toppings of buttered mint and walnut after heating up as topping for that wonderful taste and texture.
The host for next week will be Anh from Food Lover's Journey.  Send your posts to anhnguyen118 AT gmail DOT com and please include a photo sized:300px wide.
***If I inadvertently left out your post, please email me at MELECOTTE (at) GMAIL (dot) COM.  Thanks!***