regalo di compleanno/birthday gift
It seems to me as though, in most families, there is always that child, the black sheep, problem child, the child that ends up causing angst among the siblings, as there is a lot of time and energy dealing with randomness. Well, weird as it may seem to you, I was/am that child. Don't let the the doctorate, cakes, and various other accomplishments fool ya. I am not like any other person in my family, except maybe my father. Of course, I didn't realize it until I became a young adult, but it is the way it is and I am okay with it, actually.  Nonetheless, regardless of the way I try to live my life, good, bad, or indifferent, and regardless of what others assume, there is one person who loves me unconditionally. I have mentioned her a number of times on here, as she is my heart.  My mom.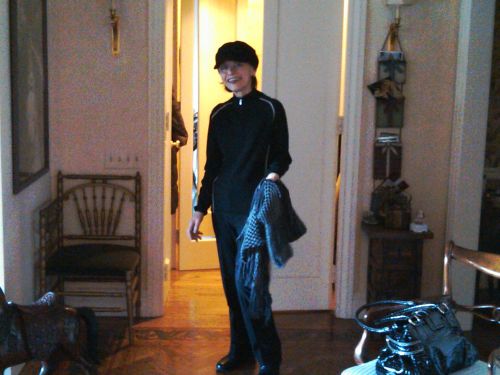 I know what you're thinking.  That's what moms do, love unconditionally.  But, I have really been challenging/hard to like at times.  Even when I try to push her away (proverbially, of course) with all that I have (and that's a lot), mom pushes right back (again, proverbially, of course) as if her little 100 pound frame really weighs two tons.  Even through this year, a particularly trying one with my unemployment status for most of it, mom has been supportive.  Never in a million years would I have thought that I would be in the position I am now.  But, I am.  And, my mom has not given up on me, even when I have (literally) asked her to walk away.
So today, I honor my mom, on her 75th birthday, for the great mom she has and continues to be, the amazing woman embodies, and example of what I wish I could be.  I cannot be with her on this special day, but will see her in a couple of weeks at a celebration dinner.In the meantime, I though I would celebrate from afar with one of her favorite desserts, an egg cream. Mom loves her egg cream.  Mom moved back to the city several years back.  As the Brooklyn girl she is, she began a tradition of returning to Brooklyn on, or around, her birthday with a close friend to enjoy a yearly egg cream. So cute!
What is an egg cream? Egg Creams have quite a lil' history, dating back to the late 1800s.  In short, it is a fizzy chocolate drink that neither includes eggs, nor cream. And, if mixed correctly, a foamy, white head will form at the top of the glass.  The trick becomes enjoying the drink immediately or the head will lose/become flat.
Author Elliot Willensky is quoted as writing "a candy store minus an Egg Cream, in Brooklyn at least, was as difficult to conceive of as the Earth without gravity." The same can be said with the absence of my mom talking about indulging in her egg cream each year. Enjoy mom!  Can't wait to hear all this year's excursion.  And, as always….love you circles!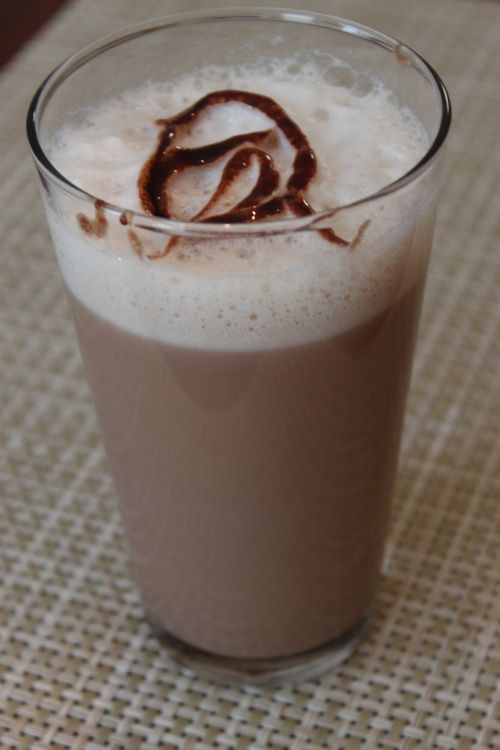 The Original Brooklyn Egg-Cream
From Fox-U-Bet
Take a tall, chilled, straight-sided, 8oz. glass
Spoon 1 inch of U-bet Chocolate syrup into glass
Add 1 inch whole milk
Tilt the glass and spray seltzer (from a pressurized cylinder only) off a spoon, to make a big chocolate head
Stir, Drink, Enjoy