Before I get into the Round Up for Cooking to Combat Cancer IV, I want to send my thoughts and hugs to my good friend, Bren.  It is weird about timing…how the universe lines up series of events, good or not-so-good.  As the Event was running, there were functions and activities Bren and I were involved with together.  When working a gig together, we usually plan, meet, and/or chill at her house.  And, while at her home, not only is Bren (always and without hesitation) the most gracious host, but Geisha followed in her footsteps by greeting guests at the door, offering sweet kisses, and the "you can't help but love me" look.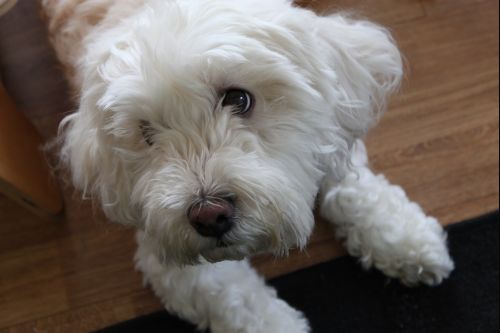 In case you missed it, I said follow(ed).  Geisha, who was trying to heal from a slipped disc in her lower back, was not getting better, wasn't eating, would repeatedly vomit, and didn't want to do anything but stay curled up next to Bren.  Well, Bren brought her to the vet on Thursday.  Once there, and as if she was waiting for the right time, it wasn't long that Geisha stopped breathing after going with the doctor.  An autopsy showed Geisha had been suffering (in silence) from liver cancer.
This is when I feel helpless as a friend, as there is nothing one can say or do to make the pain go away.  Geisha was a huge part of Bren's family for ten years and it is horrible seeing my friend so broken up and sad.  *Hugs* Bren!

The Round Up
Australia
Gold Coast, Queensland – The absolutely lovely, Barbara (Winos & Foodies) has been a huge supporter of Cooking to Combat Cancer.  I appreciate her as a lady, her openness and candor, and her support more than I can express in words.  And, this year isn't any different as she was the first to send me a recipe/posting.  In her post, Barbara recalls memories of pomegranate and shows us how to extract the power fruit's juice.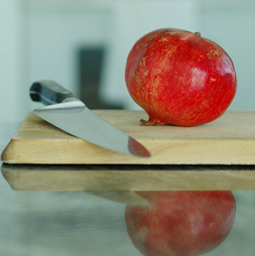 Pomegranates are really high in antioxidants which are important for those of  us who fought/fight the fight. Thanks for the great post, Barbara .  And, you are correct when you say, "Its a bitch we met by being part of the club no one wants to be in…but its good we met."  Yes it is!
Brisbane – Kate (Kate's Posterous) found out about CCC4 via Twitter (love social media). Katie so graciously shares some yummy looking Chicken Fajitas & Caramelized Pear Bread Pudding.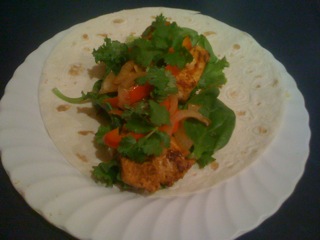 I hated to hear about her losing her mum to Bowel  Cancer in 2002; but, I appreciate Kate celebrating with these great Mayo Clinic recipes
New Zealand
Dear Arfi (HomeMadeS).  Like Barbara, I have "known" Arfi for some time and she is also in "the club".  Happily, she is okay, at 32 weeks, and knitting the most fabulous baby booties! Her talents never cease to amaze me, and despite her bloggin blahs, made the most wonderfully delicious Gluten-Free Lemon & Blueberry muffins.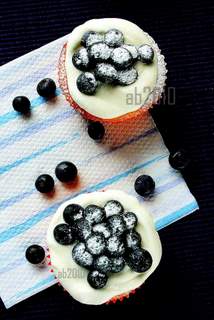 Don't want to go gluten-free?  Arfi fills us in the not gluten-full version…"60-70g self-rising flour and plain/standard flour for the remaining of flour measurement, omitting the baking powder." Thanks Arfi!

United States
Ginny (Just Get Floury) also took the time to get a recipe in, regardless of the tremendous fall off of blog events. She presents Spiced Chicken with Melting Onions, a dish that (with the fabulous spices included) can only be fabulous.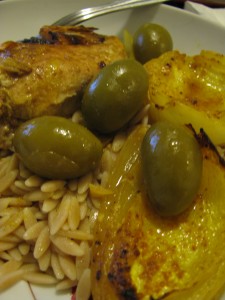 San Marcos, California – I "met" Vicki (A Work in Progress) via Twitter. She is so fun to follow, as her adventures in cooking are so much more interesting than mine.  She participated this year with her scrumptious looking Shrimp Salad.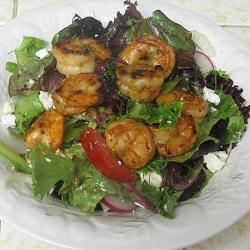 Who knew shrimp had so many redeeming qualities about them!  Sure they're a little high in the area of …cholesterol.  But, check out all their great qualities by checking out her post.
Tigerfish (Teczcape – An Escape to Food), also from the Golden State, is another supportive blogger  This year, Mushrooms-a-Medley, with snippets on Willow Mushrooms is making me hungry as I compile this round up.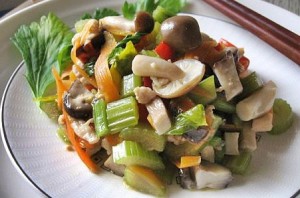 I am hoping our the Farmer's Market will have Willows on my next trip. And, if I do, I hope my dish looks as tasty and inviting as this one!
Georgia
Lana (Never Enough Thyme), a new acquaintance from Twitter, but who lives just a hop, skip, and a jump from me here in the Atlanta area,  offers CCC4 so much.  Sure, her irresistible Chicken Quesadillas and Avocado Salad are creating a craving you can't imagine.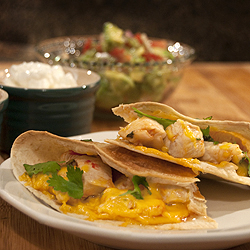 But, she even stepped away from food-only content to share her personal story.  Her story is so similar to mine, it was a bit eerie! I thank Lana for stepping out and letting us in on her experience, as it could not have been easy.
Then, there are the recipes I am including:  Baked Kale Chips and Roasted Papaya. I loved both, but the Baked Kale Chips are a regular in my home.  😉
*New Addition! *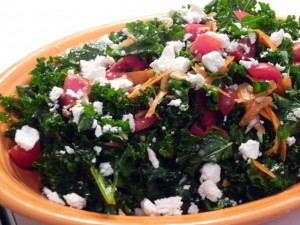 Betty, of Raleigh, NC sent me her Simple Raw Kale Salad.  She doesn't have a blog, but loves to participate with delicious food!
Raw Kale Salad
1. Remove stems and any tough ribs and leaves from kale. Tear into bite sized
pieces. Wash thoroughly in cold water and spin dry.
2. Prepare vegetables. Chop tomatoes and clean and shred carrots. Finely chop
the shallot and crush garlic clove. Set aside.
3. Whisk salt into lemon juice to dissolve. Add olive oil, pepper, garlic and
shallots. Whisk until emulsified.
4. Put kale in a large mixing bowl and pour dressing over it. With gloves on,
gently massage the dressing into the kale for about 2 minutes. This tenderizes
the kale and the volume will reduce almost by half.
5. Add the tomatoes, carrots and sunflower seeds to the kale. Gently toss to
combine. Crumble cheese over salad. Taste and adjust seasoning if necessary.
Thanks to the fabulous participants that took a moment out of their day to support such a special cause for me, personally.  *If I inadvertently missed a post, please, please, please contact me at melecotte (AT) gmail (DOT) com.* Most of us have been affected by this horrendous in one way or another.  If you can't empathize, sympathize, and realize that everyone handles stressful news/diagnoses/treatments different.  And, for those you speak with those who have/had early detected, eas(ier) treated diagnoses, like thyroid cancer, watch your words, please.  I still can't get over how many people say, still….after all this time…"Well, if you're going to get cancer, that's the cancer to get!"  Really? Seriously?  Not even going to justify that with a response.
Thanks for reading checking in on this round up, and supporting those who participated.  Feel free to send me a note if you do, in the future, cook a dish you feel fights the fight, and I will be sure to note it here!  Deadlines are simply guideposts, and for something like this, should not be deadlocked.
Please send virtual hugs and kisses to Bren and those around you, as life is precious and not to be taken lightly.