biscotto di avena/oatmeal cookies
Sometimes, the day just calls for a delicious cookie and a glass of milk.  That day, that moment, the tastes, and the memories of long ago…all bring a smile to my face.
There is an oatmeal cookie I typically make.  The recipe has always been met with rave reviews. Even so, I am always up to try a new recipe, especially one I have eaten while out and about. An example?  The Corner Bakery.  I have had lunch at several Corner Bakery Cafes since moving to the Bay Area.  After enjoying their Roasted Veggie Sandwich each time, I have been known to nibble on an oatmeal currant cookie or two. So, when I came across the LA Times Food Culinary SOS that called for the very same cookie, I squealed a bit.
I squealed, then I got in the kitchen.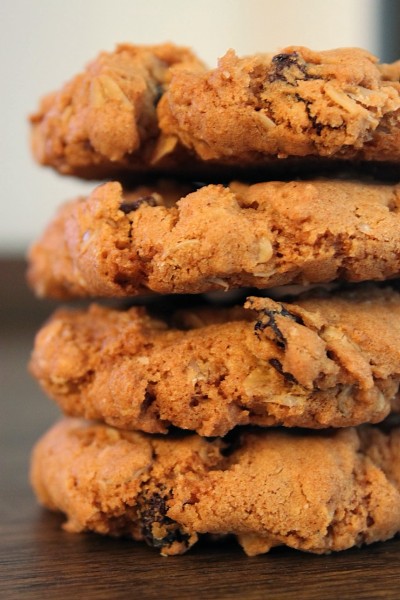 Try them.  They rock.
{ 0 comments }